January 18, 2011
Speakerboxxx Custom MUNNY By Jason Larche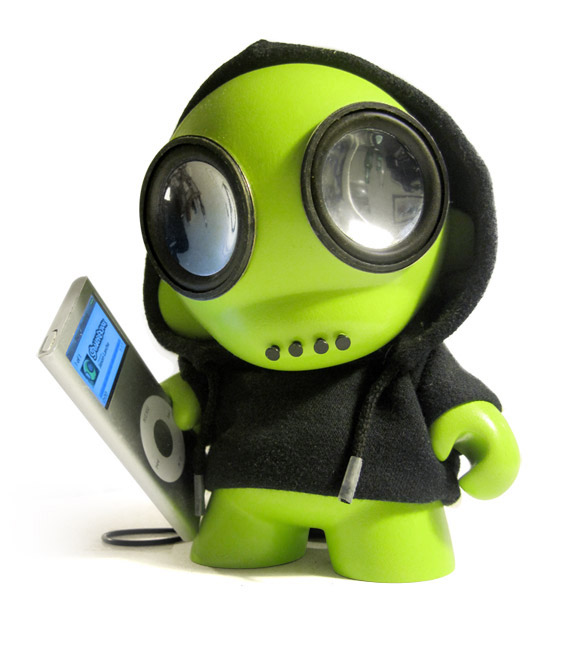 What do you get when form and function meet at the intersection of music and MUNNY? You get this super cool custom, Speakerboxxx by Jason Larche. Fully functional, Speakerboxxx is a combination of a 7-inch MUNNY and a hacked iPod dock. It is powered by 4 AAA batteries or one 9-volt and has a backpack amplifier that bumps with just about any device. Jason has put together a very informative poster of how to customize your own Speakerboxxx and a downloadable template to recreate the hoodie. This little guy rocks, literally!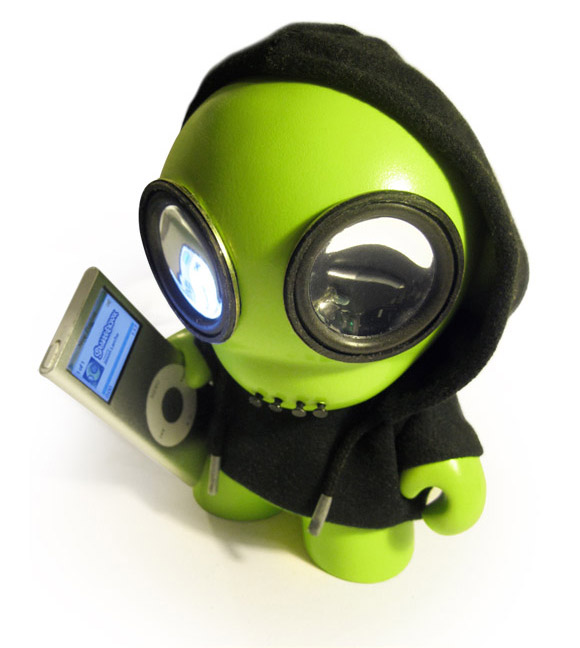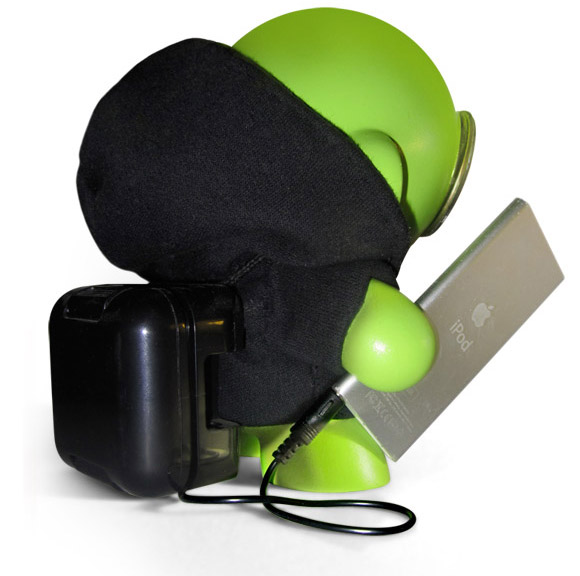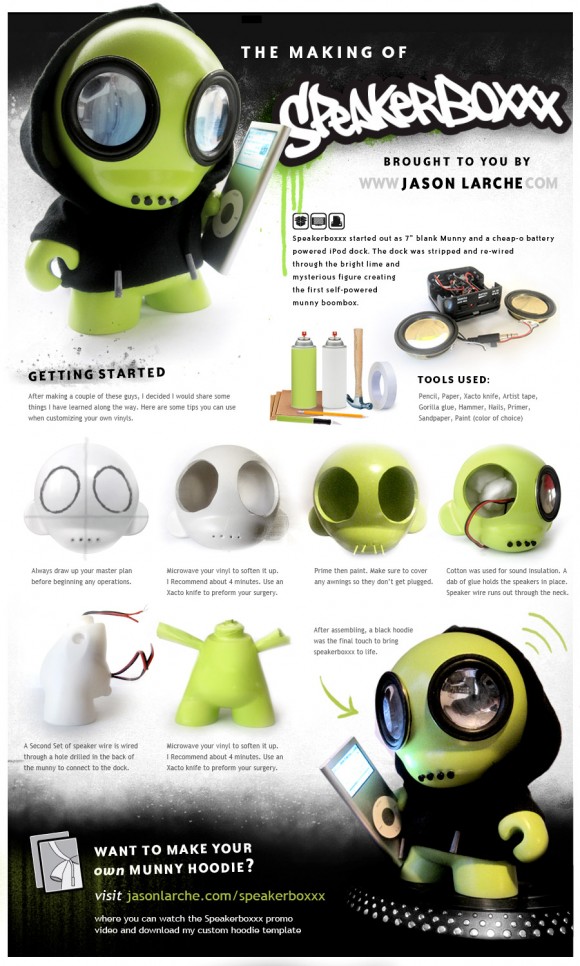 Speakerboxxx from Jason Larche on Vimeo.
The post Speakerboxxx Custom MUNNY By Jason Larche appeared first on Kidrobot Blog.