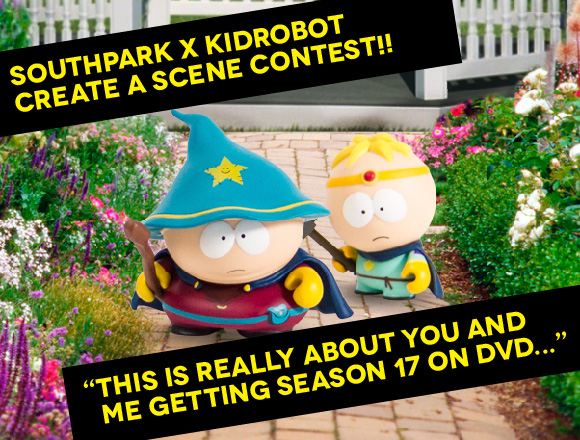 Want to win South Park's Complete 17th Season DVD? Starting Tomorrow, Kidrobot is giving away 2 copies a day to whoever best recreates a scene of our choice (using Kidrobot X South Park figures) from South Park's Season 17! Simply take a pic & post to Instragram using #KidrobotSP17. To get a head start, tomorrow's scene will be the infamous Cartman Garden of Betrayal from the Stick of Truth trilogy & we've created our own version to inspire you! We will announce the first winners on Wednesday.
Follow Kidrobot on Instagram to see the winners each day and stay tuned for an exciting update on Friday!
The post South Park x Kidrobot Create a Scene Contest! appeared first on Kidrobot Blog.
Leave a comment