July 28, 2010
Second Mouse Art Show At Kidrobot Miami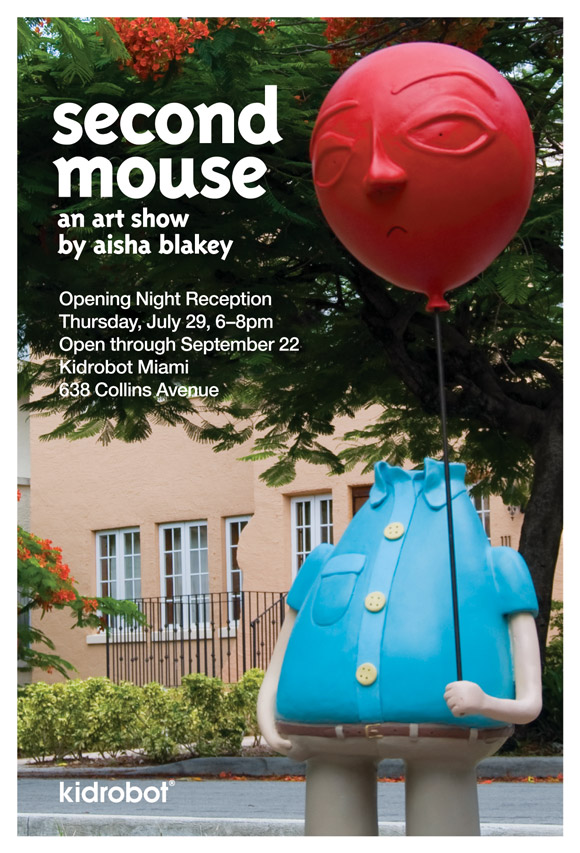 The early bird gets the worm, but the second mouse gets the cheese. Contemplate this adage with Miami artist, Aisha Blakey for her solo exhibition of colorful off-kilter characters, Second Mouse. With a background in sculpture and design, Blakey utilizes a variety of media, ranging from plaster to discarded toys to explore notions of personal isolation within a society. Together her hand crafted characters create a world of ambiguity, inviting the viewer to fill in the blanks.
The opening reception kicks off tomorrow night Thursday, July 29 from 6-8 pm at the Kidrobot Miami Gallery. Second Mouse will be on display throughout September 22.
The post Second Mouse Art Show At Kidrobot Miami appeared first on Kidrobot Blog.