July 23, 2011
SDCC 2011 Wrap Up – El Bandito Muerto Signing with Jesse Hernandez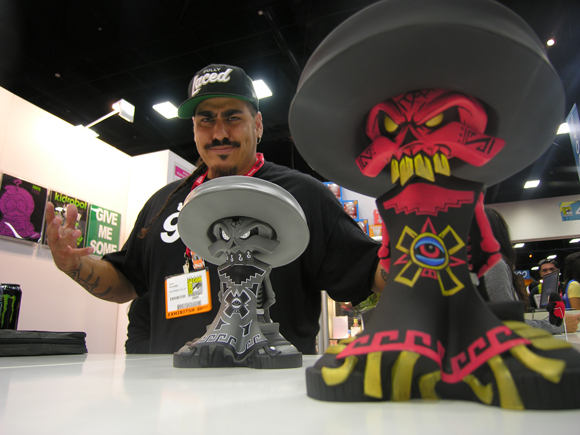 SF based Dunny Azteca II artist, Jesse Hernandez was holding it down at SDCC yesterday for the exciting release of El Bandito Muerto. Jesse hit up our 4-foot chalk Dunny and brought an extra special customized Bandito for our viewing pleasure only.
Attention Comic-Con goers! There is still a handful of these deadly exclusives remaining. Make a break for KR's booth 4529 to snag one before your too late.
The post SDCC 2011 Wrap Up – El Bandito Muerto Signing with Jesse Hernandez appeared first on Kidrobot Blog.