August 10, 2009
Saltwater Pete Custom 20-inch Dunny
updated 8/19/09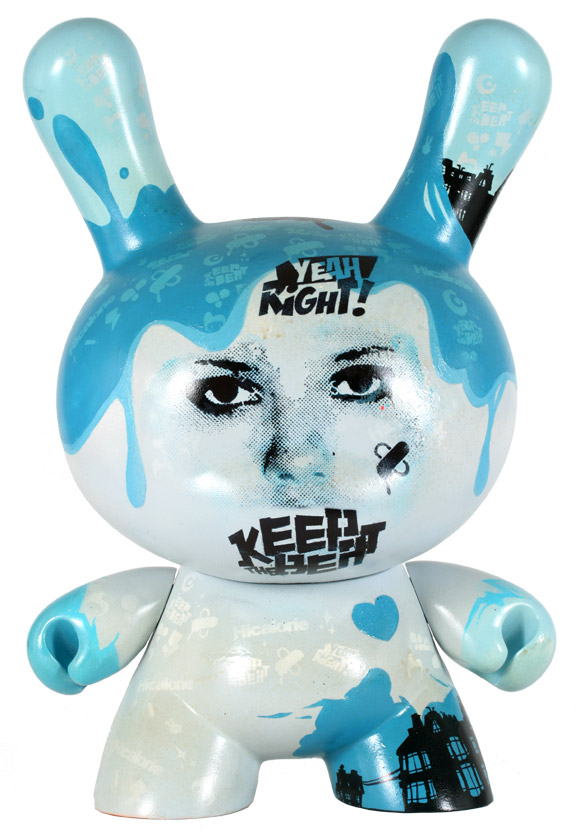 HiCalorie's custom 20-inch Dunny hits the kidrobot.com high-end Art section of the web store.
Designed by HiCalorie founder Alex Devol and originally on display in the Kidrobot Wonder Room at Selfridge's, this one-of-a-kind piece is adorned with a pair of seductive eyes, cityscape silhouette, and HiCalorie's ubiquitous "Yeah Right!" stencils.
Featuring a HiCalorie tag on the back and artist Alex Devol's signature on the right leg, this piece of art is now sold.
The post Saltwater Pete Custom 20-inch Dunny appeared first on Kidrobot Blog.