March 11, 2014
Release: Hydro74 x Jesse Hernandez Death Serpent Ghost Edition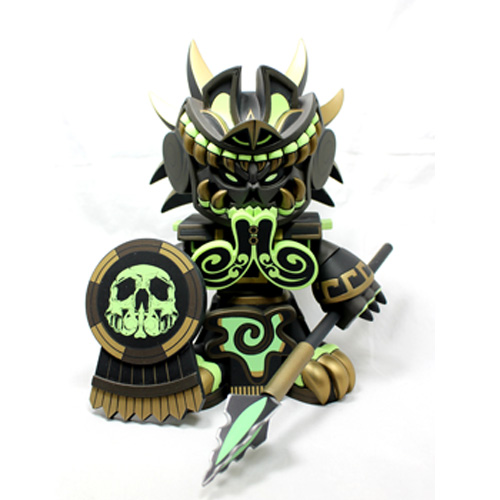 Mark your calendars for Hydro74 x Jesse Hernandez Death Serpent Ghost Edition on Thursday, 3/13 at 11AM EST
Jesse Hernandez's Azteca influenced platform collides head on with The Purveyor of Sin, Hydro74 for the first ever artist edition Death Serpent.
Kuso Vinyl rolls out the newest collab in an edition of 150 pieces with a 1 in 6 red chase colorway. This vinyl figure stands 9-inches tall and comes with a spear and a special Hydro74 skull shield. Get this before its eternal rest!
This Death Serpent will be found exclusively at kidrobot and Kuso Vinyl. Kidrobot.com will only have 6 of these in stock while the Kidrobot stores will each have a couple, and this means they will not last long!
Get your's  here!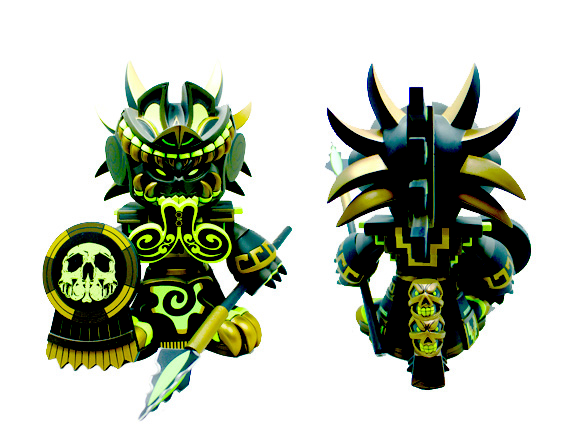 Jesse Hernandez combines traditional indigenous styles and themes with an urban street sensibility. His work utilizes bold line work, sharp colors, and dynamic imagery across many different mediums, most widely known for his custom painted toys, illustration, and canvas work. His style also draws upon his animation background. Hernandez currently works full time for The Filipino Channel as Art Director/Co-Creator of the cartoon series "The Nutshack" , and creates freelance artwork through his company, Immortal Studios.
Hydro74 is a Orlando based designer, otherwise known as Joshua M. Smith., and in his own words:
The soul purpose of my career is to push the boundries in doing what I feel is relevant to the market as well as extract various elements and trends to be able to offer them up in my own personal work. But let's be honest. I do what I love because I love it. Not because I have to do it, nor am forced to do it, but rather passionate about doing what I do. I firmly believe in having set style tones, yet a sense of diversity to make any various project unique to the demands that are set forth.
The post Release: Hydro74 x Jesse Hernandez Death Serpent Ghost Edition appeared first on Kidrobot Blog.