May 14, 2010
Puddles Of Paint Brighten Up Streets Of Berlin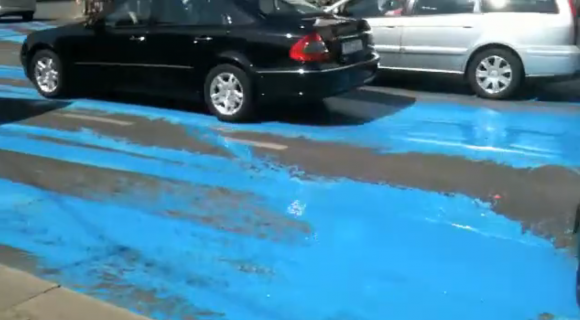 This has got to be one of the most vibrant culture jams ever! Take a look as puddles of paint criss cross Rosenthaler Platz intersection in Berlin. City traffic inadvertently partakes in a passive aggressive public art installation. Or you could just call it graffiti.
Need a little splash of color in your wardrobe? Check out the sale on Kidrobots Smorkin' spring apparel.
via wooster collective
The post Puddles Of Paint Brighten Up Streets Of Berlin appeared first on Kidrobot Blog.