December 29, 2014
Progress images for the 1st Annual DTA DUNNY Show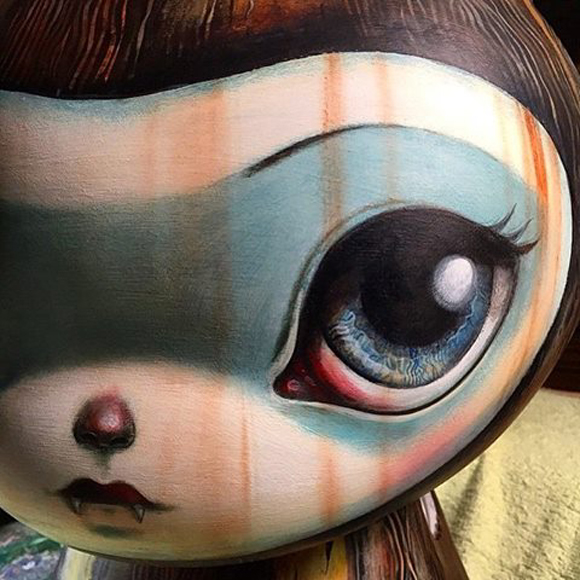 We told you a couple weeks ago about the 1st Annual DTA Dunny Show from Kidrobot and Clutter, and now we have a trio of progress images to tempt those art tastebuds!
Up first, is the dynamic pointy toothed creation by the brilliant 64 Colors (above).
Next, we have the man, the myth, the Mustache, Ryan the Wheelbarrow! His typography is legit!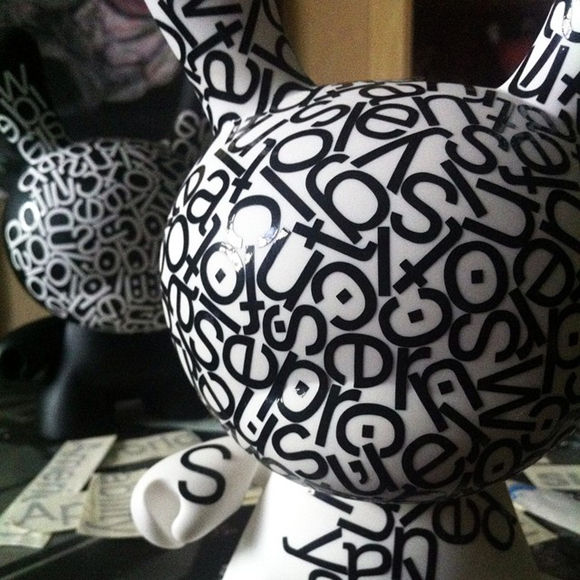 Bringing up the end of of our first round of teasers is DaveMarkArt!. We haven't even seen the rest of this one yet, and it has us foaming at the mouths!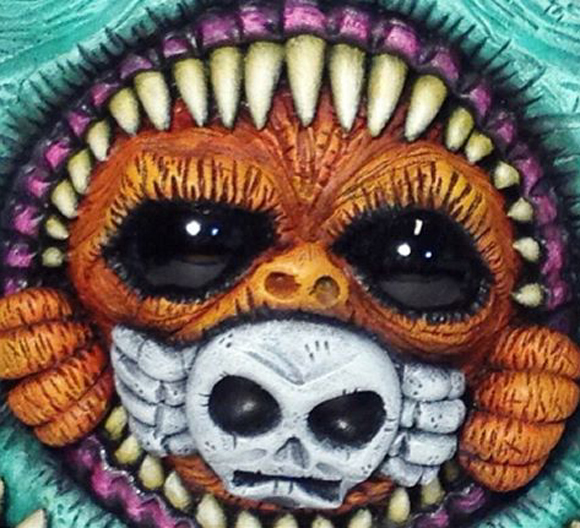 The entire list of participating artists includes: 64 Colors, Artmymind, Bwana Spoons, Carson Catlin, Davemarkart, David Finch, DeeTen, Dolly Oblong, Frank Kozik, Gabriel Carpio, Grimsheep, J*RYU, Jenn & Tony Bot, Jesse Hernandez, Jon-Paul Kaiser, Josh Mayhem, Lou Pimentel, Luke Chueh, Mike Fudge, Ryan the Wheelbarrow, Scarecrowoven, So Youn Lee and Wuz One.
The fun goes down January 10th, at Clutter Gallery 163 Main Street, Beacon, NY 12508.
The post Progress images for the 1st Annual DTA DUNNY Show appeared first on Kidrobot Blog.