February 22, 2011
Product Preview – YUMMY Plush Desserts & Keycaps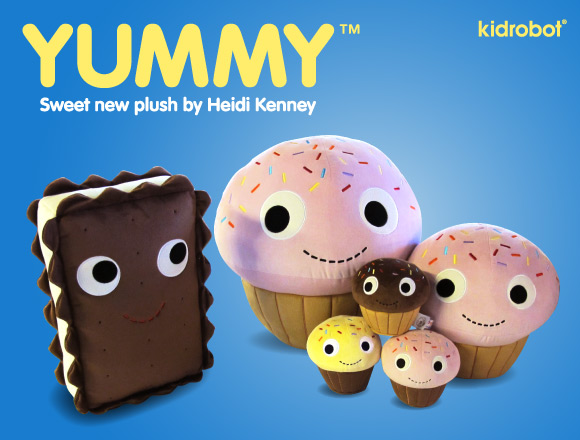 Break out your stretchy-pants and make room for dessert!  Kidrobot teams up with YUMMY queen Heidi Kenney to whip up a batch of plush desserts that are sure to satisfy any sweet tooth. Debuting a super cozy 13-inch ice cream sandwich and a smorgasbord of soft frosted cupcakes, these delightful delicacies feature watchful eyes and embroidered sugary details. Ranging in size from 4.5 to 15-inches, these YUMMY treats will release March 3 for $15.95 and up in Kidrobot stores, kidrobot.com and specialty retailers. Plush not available in Europe.

4.5-inch plush cupcake in Strawberry, Chocolate or Buttercream, $15.95
[nggallery id=240]
9-inch plush cupcake in Strawberry, $29.95
[nggallery id=237]
15-inch plush cupcake in Strawberry, $75.00
[nggallery id=238]
13-inch plush ice cream sandwich, $29.95
[nggallery id=239]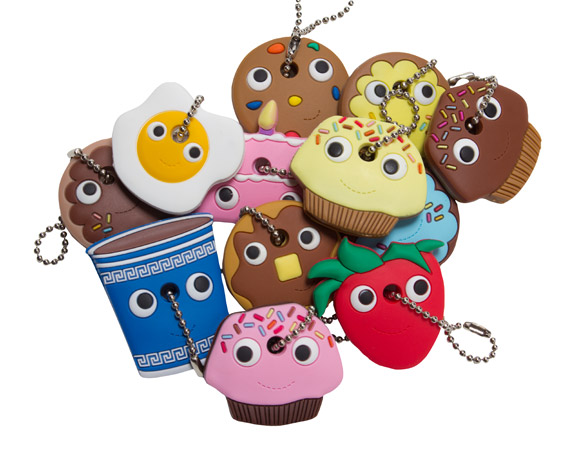 YUMMY Keycaps
Whipping up a bakers' dozen and then some in the YUMMY kitchen, Kidrobot and Heidi Kenney team up to help transform your boring keys into delectable treats!  With 15 styles in all, each 1-inch KeyCap is made from touchable tactile rubber and blind foil-wrapped. Get your sugar fix on March 3 for $3.95 (£3.75 UK; 4€ Europe).  YUM!
[nggallery id=241]
The post Product Preview – YUMMY Plush Desserts & Keycaps appeared first on Kidrobot Blog.