January 20, 2012
Product Preview – The Simpsons Matt Groening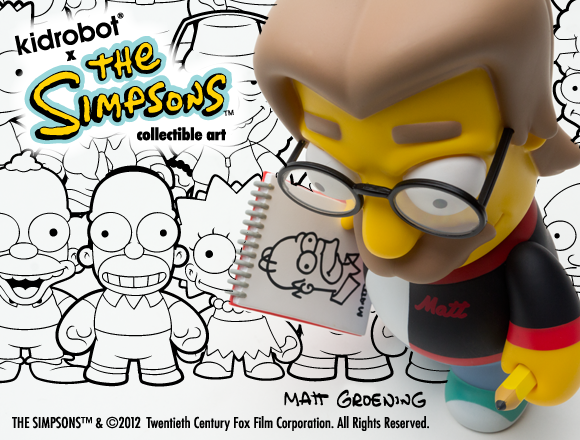 If you were born in the last 35 years, and spent any of that time watching American television, odds are you learned a thing or two from The Simpsons. Some of us remember many more pearls of wisdom from the animated powerhouse THE SIMPSONS than from our own parents… which explains the continued success of donuts!
Created by legendary "Life is Hell" cartoonist Matt Groening, THE SIMPSONS is celebrating its 500th episode in February 2012, and Kidrobot is honoring the father of primetime animation in the only way we know how – making him into a 6-inch vinyl toy! Complete with goatee and glasses, director's jacket, and pad and pencil accessories, it is the first EVER Simpsons Matt Groening toy. Available February 9, Matt retails for $50 (£40.10 UK) at Kidrobot stores, kidrobot.com and select retailers.
[nggallery id=330]
The post Product Preview – The Simpsons Matt Groening appeared first on Kidrobot Blog.