January 11, 2013
Product Preview- Pierced: Shades of Grey by Parra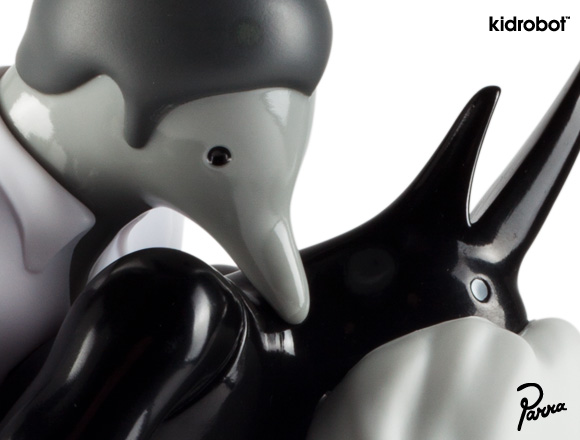 Pleasure or pain?
Dutch artist Parra presents his second edition of Pierced, turning the bright hues of the original art to muted shades of grey. The contrasting matte and high gloss 10-inch tall vinyl sculpture has no front or back, telling its story in the round, depicting two figures entwined and suspended in a dramatic dance of passion and pain. A fiery embrace between two lovers, one clothed and one nude, changes from an ecstatic and intimate moment to an impaling brutal display of empowerment.
Produced as a limited edition of 750 with artist's signature engraved on the bottom, Pierced: Shades of Grey becomes available for $150 US (£120 UK, €139.20 EU) on January 31 at Kidrobot stores, kidrobot.com, and select retailers worldwide.
[nggallery id=380]
The post Product Preview- Pierced: Shades of Grey by Parra appeared first on Kidrobot Blog.