February 28, 2014
Product Preview: NEW Marvel MUNNY Capsule Coming This March!
The Marvel Universe and MUNNY join forces once again to create a new collection of coveted characters. Bringing strength and art together, Marvel x MUNNY includes DIY figures and accessories so you can create your own hero or forever have one by your side.
All of these products launch mid-March at Kidrobot stores, kidrobot.com and select retailers.
Marvel MUNNY 4″ Mini Captain America
MUNNYs…Assemble! 4-inch blank blue vinyl MUNNY with (completely destructible) indestructible shield and super star-spangled decals, including an awesome A and super sweet eyebrows. Marvel Mini MUNNY Captain America retails for $9.99.
Marvel MUNNY 4″ Mini Wolverine
Hey, Bub. 4-inch blank yellow vinyl MUNNY with claws accessory and red, maroon, and black decals inspired by the Wolverine Classic costume. Made in Canada (not really). Marvel Mini MUNNY Wolverine Classic retails for $9.99.
Marvel MUNNY 4″ Mini War Machine
Soldier in steel and circuitry, 4-inch blank grey vinyl MUNNY comes with Rhodey's Warwear inspired decals, transforming him into War Machine complete with shoulder canon. Marvel Mini MUNNY War Machine retails for $9.99.
Marvel MUNNY 4″ Mini Spider-Man
We've brought back one of our top sellers in celebration of the new movie launch in May! 4-inch blank red vinyl MUNNY with web shooter accessory and Spidey inspired foam stickers, including uniform in classic colors, camera, and glow in the dark radioactive colored spider. Marvel Mini MUNNY Spider-Man retails for $9.99.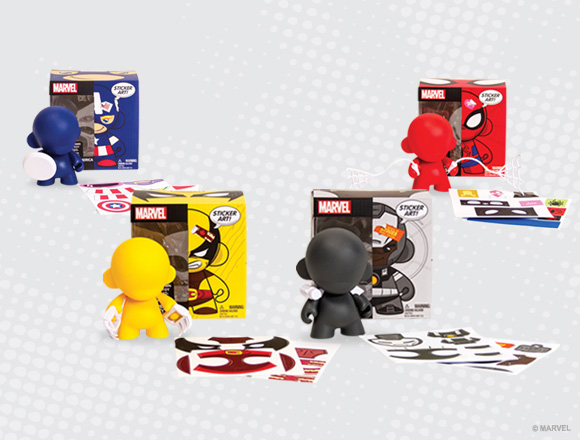 Vinyl vengence. MUNNYWORLD and the Marvel Universe collide once again to create a whole new collection of 8 blank 3-inch MUNNY vinyl figures, now extra cloned and mutated, with each blank figure paired with accessory and decals specific to a fan favorite Marvel character. Blind packed and ready to SMASH and avenge! Each Micro MUNNY retails for $7.99.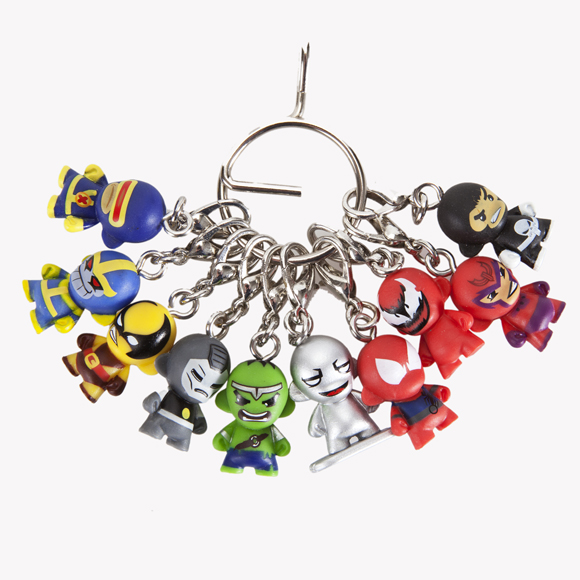 1 inch Marvels! Featuring a totally new edition of 10 super Marvel MUNNY characters with zipper pull attachment. Each vinyl zipper pull is blind packed and ready to rip, clip, and zip into action. Keep one with you at all times – you never know when you need a little hero. Each Micro MUNNY Zipper Pull retails for $3.99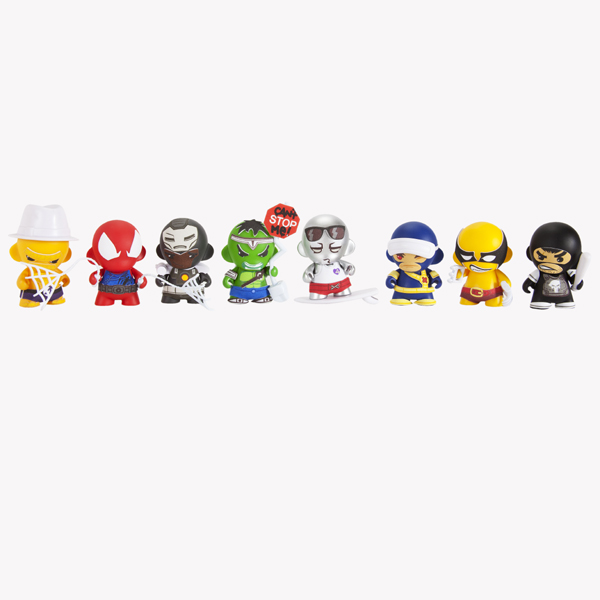 The post Product Preview: NEW Marvel MUNNY Capsule Coming This March! appeared first on Kidrobot Blog.