November 22, 2013
Product Preview! Kidrobot X Blik Wall Decals!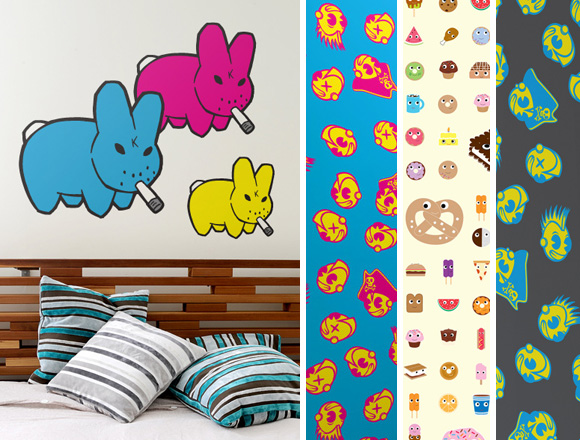 Patterned wall tiles by Blik bring bursts of pattern into home and office spaces in a whole new way. Create an accent over a bed, on an interior door or frame a small section of a wall! They can be cut, crafted, and arranged a number of ways! Combine patterns and use any smooth flat surface. The tiles are self adhesive and can be repositioned for easy installation. These self adhesive fabric wall tiles are eco-friendly, non toxic and free of both PVC and phthalates.
Blik wall graphics are self-adhesive, removable wall decals. These ultra-thin, matte finish designs allow you to easily transform the look of a space in minutes. Apply Blik to any smooth flat surface such as a wall, window, tabletop or floor.
Create your own MUNNYWORLD dry erase board with this set of self-adhesive, removable whiteboard wall decals. Then doodle or scribble notes on the ultra thin, glossy finish design. Apply to any smooth flat wall.
Kidrobot Blik Wall Decals are available now! Check our Kidrobot.com or Kidrobot stores for more information!
The post Product Preview! Kidrobot X Blik Wall Decals! appeared first on Kidrobot Blog.