April 13, 2012
Product Preview – Atropa Dunny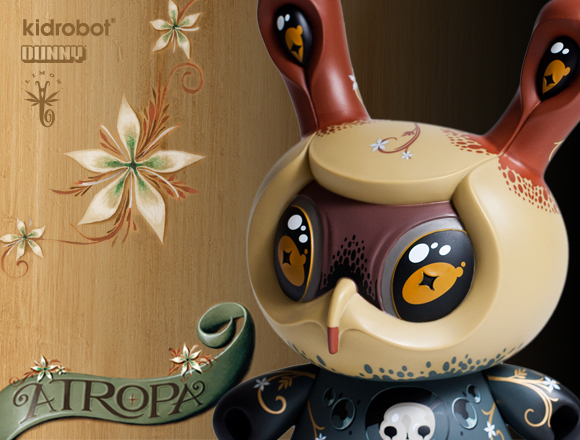 In Jason Limon's post-apocalyptic Earth, humans have ravaged the planet, and plant life has found a way to make a drastic shift to survive. Atropa comes to fruition, and in abundance, consumes the planet.
They commandeer the bodies of remaining people and animals, blending mammal and plant to create a new life form. Body becomes seed, leaves become wings, and memories live on flowering vines. Atropa is the new life form, and the only one that can survive.
The new era begins April 26 at Kidrobot stores, kidrobot.com, and select retailers. Retailing for $70 US, the Atropa 8-inch Dunny by Jason Limon is a limited edition of 1,000 pieces worldwide.
Atropa is a type of flowering plant, the name deriving from Atropos, the oldest of the three fates in Greek mythology that ended the life of each mortal by cutting their thread.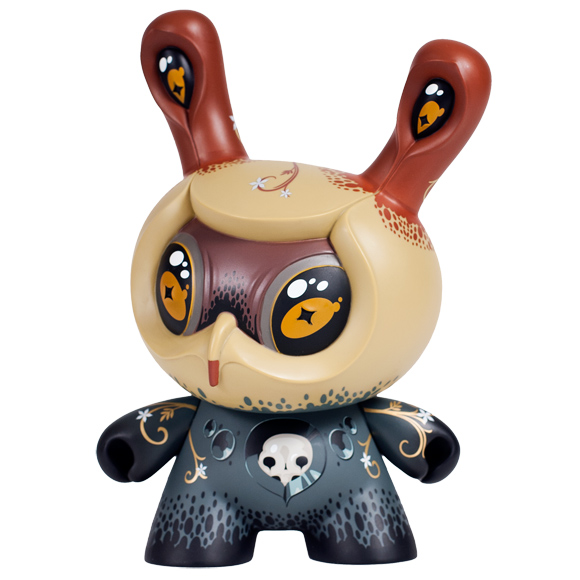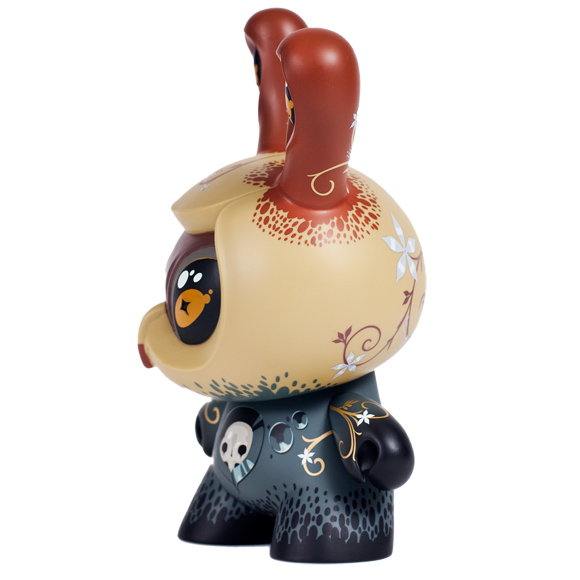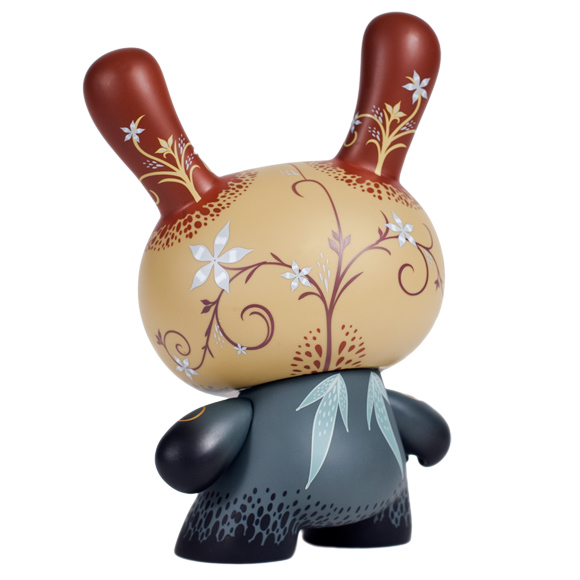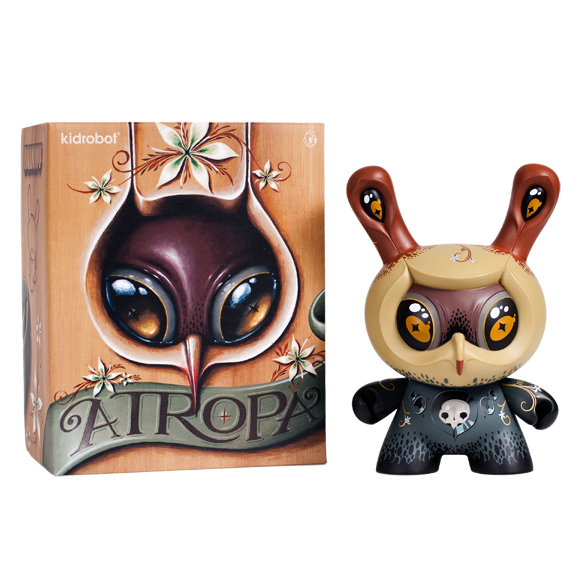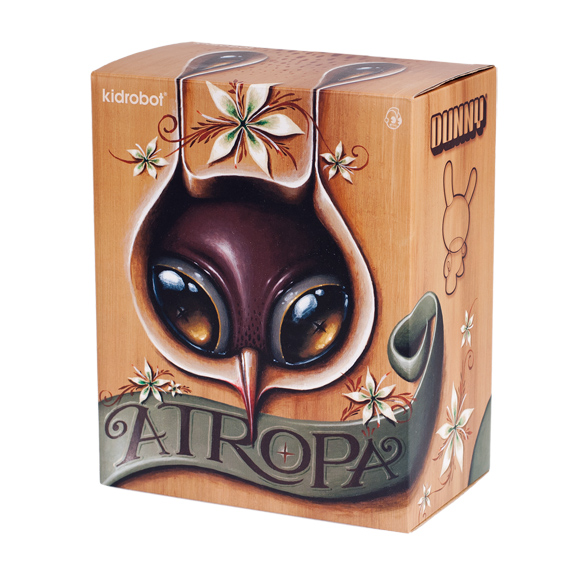 The post Product Preview – Atropa Dunny appeared first on Kidrobot Blog.