March 30, 2012
Product Preview – Arlequine 3-inch Dunny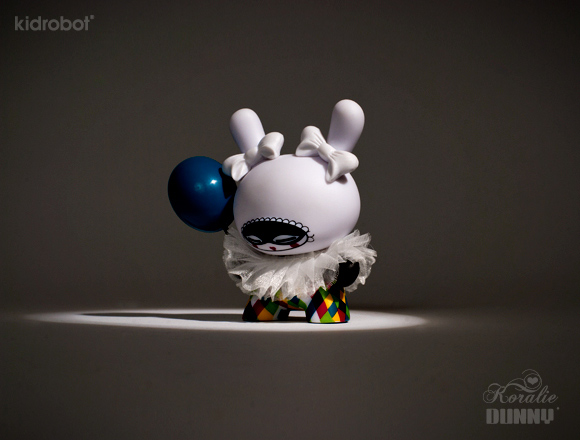 Star of the show, the happy acrobat performs for the crowd. A servant of laughs and those who adore her, Arlequine hides behind a black mask and red painted lips. A fabric collar frames her face and dwarfs her 3-inch frame. Holding a blue balloon, she stands coyly, waiting for the curtain to fall. Arlequine Dunny by Koralie debuts April 12 and is a limited edition of 1,500. Each figure retails for $14.95, and is available exclusively at Kidrobot retail stores.
Kidrobot Retail Store Locations:
Kidrobot New York
118 Prince Street
New York, NY 10012

Kidrobot San Francisco
1512 Haight Street
San Francisco, CA 94117

Kidrobot Los Angeles
7972 Melrose Avenue
Los Angeles, CA 90046
Kidrobot Miami
638 Collins Ave
Miami Beach, FL 33139

Kidrobot London
19 Earlham Street
London, UK WC2H 9LL
Kidrobot at The Cosmopolitan of Las Vegas
3708 Las Vegas Blvd
Las Vegas, NV, 89109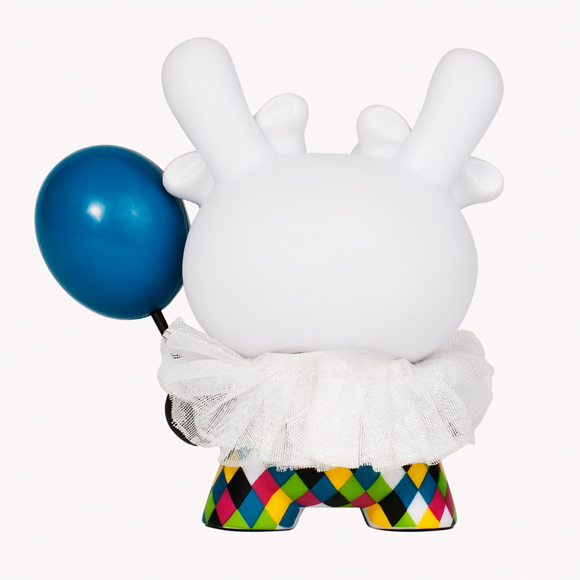 The post Product Preview – Arlequine 3-inch Dunny appeared first on Kidrobot Blog.