September 21, 2012
Product Preview – Agent K 3-inch Dunny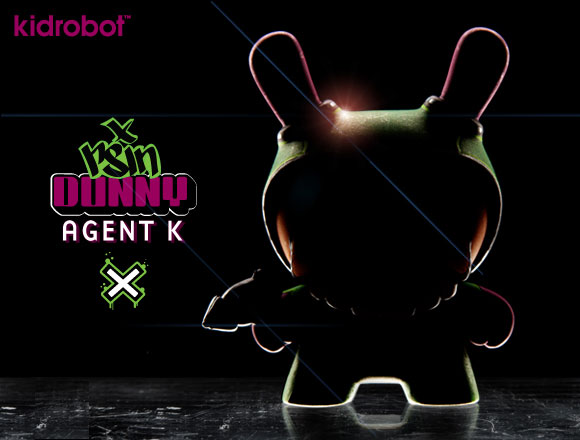 Agent K, armed with a memory ray in-hand, walks through life taking aim and capturing the things our fragile minds often forget, keeping them intact and at the ready for retrieval. Only when we most need them does he release his prized catches – whispering them gently back to us.
The 3-inch Agent K Dunny by Pennsylvania-based artist and customizer Rsin features a uniquely sculpted head and vibrant magenta and green paints. Dunny puts his ray gun to work beginning October 12 and exclusively available at New York Comic Con Kidrobot Booth 2909. Limited to 1,200 pieces world wide, Agent K retails for $14.95.
Meet Rsin at our NYCC booth this year for a very special release signing Friday, October 12 from 12-2pm. More details on NYCC to come. Stay tuned…
The post Product Preview – Agent K 3-inch Dunny appeared first on Kidrobot Blog.