August 10, 2009
Preview – Dunny Series 2009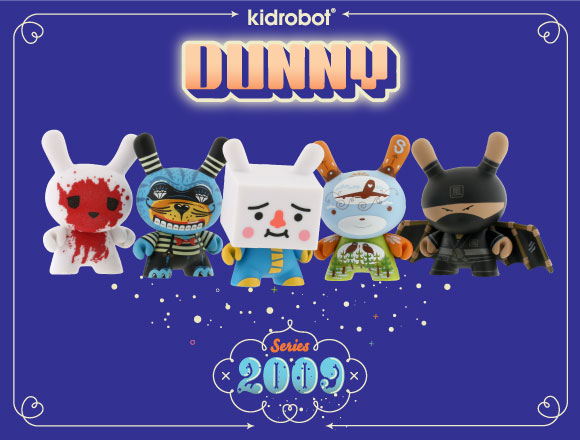 DUNNY SERIES 2009
Get ready for Dunny editions of Devilrobot's To-Fu Head Son and Mori Chack's Gloomy Bear, plus a new bunch of wild figures equipped with the necessary accessories to wreak havoc on your collection. Keep an eye out for 2 chases that slipped into the line-up, plus Golden Tickets redeemable for an elusive 3-inch Dunny by the NYC-based artist, Pon.
Join us for our Dunny Series 2009 Trading & Pre-Release Parties on September 9 at all Kidrobot stores and select retailers. Celebrate the release of the series, meet fellow collectors, get your trade on, and win awesome prizes!
Dropping September 10, these 3-inch figures will be available at Kidrobot stores, kidrobot.com, and select retailers for $7.95 each.
Artists in this series include Amanda Visell, Andrew Bell, Amy Ruppel, Brandt Peters, Dalek, Devilrobots, Gary Taxali, Mori Chack, Huck Gee, Jeremyville, Kozik, Kronk, Luke Chueh, Mad, Pon, MR. Shane Jessup, Shawnimal, SupaKitch, Travis Cain, and Thomas Han.
The post Preview – Dunny Series 2009 appeared first on Kidrobot Blog.