October 15, 2009
Patricio Oliver – Artist Profile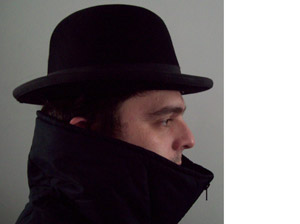 PO!, aka Patricio Oliver, is an Argentinean graphic designer, illustrator, and teacher at Buenos Aires University. Possessed by the spirit of an 8 year-old Victorian child, PO! is the medium between this spectral lad and our world.
Trapped in a universe of vampires, freaks, strange children, dark forests and monsters, all your childhood fears might manifest in the shape of his creations.
Read more about Patricio Oliver here on the KRonikle, or shop for Patricio Oliver on kidrobot.com.
Website
Work
[nggallery id=72]
The post Patricio Oliver – Artist Profile appeared first on Kidrobot Blog.