June 04, 2010
Ozomahtli Signing With Jesse Hernandez At Kidrobot San Francisco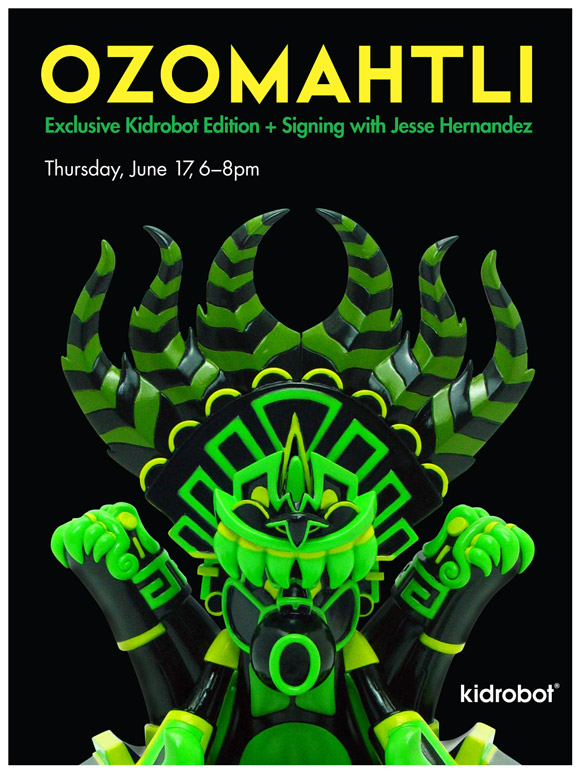 Inspired by Aztec royalty and street culture, Jesse Hernandez has created his first original figure, Ozomahtli. With its intricately detailed headdress and throne, his majestic monkey will reign supreme over you vinyl collection.
Meet Jesse on Thursday, June 17, when he will be at Kidrobot San Francisco for the signing of the super limited KR exclusive edition of this magnificent 9-inch figure.
The post Ozomahtli Signing With Jesse Hernandez At Kidrobot San Francisco appeared first on Kidrobot Blog.