October 07, 2011
NYCC Exclusive Product Preview – Yankee Pig Dog: Biological Warfare Edition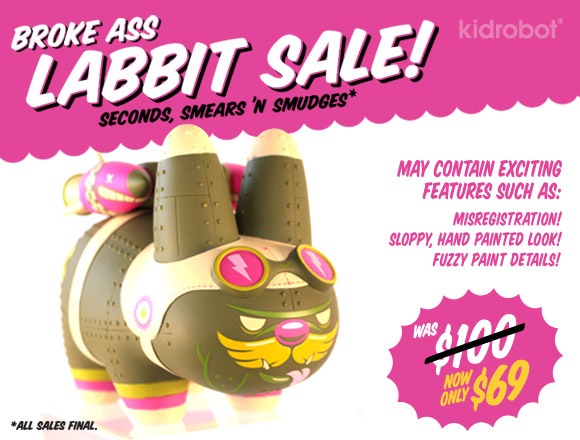 Ever so often things don't go exactly as planned.
…And so it is with the Yankee Pig Dog Labbit. Don't get us wrong, we're stoked with the end result (but it just wasn't up to snuff). It's a reflection on us, not the artists involved, so we'll take the hit. We're knocking a few bucks off the price. Awesome, right? There may be some inconsistencies in production…But it is still amazing. And now you can buy a whole squadron!
Not for sissies!  Flying straight out of South Africa comes Kronk's Yankee Pig Dog: Biological Warfare Edition, here just in time to keep the skies safe and his butt hole in all the action. Stinking of freedom, this badass bulldog is 7-inches of vinyl and dons molded rivets, a flying cap and goggles, and jet-pack. Paying homage to Labbit inventor Frank Kozik, Yankee Pig Dog sports a 'stache worthy of the Red Baron. The Biological Warfare Edition is military green and wears a toxic pink, beige, and lime uniform, and is limited to only 300 pieces worldwide. With dogged determination, Yankee Pig Dog sniffs out evil in the name of Strength, Courage, Justice, and Stupidity! Dropping bombs at New York Comic-Con on October 14, Yankee Pig Dog can be yours for $100 $69.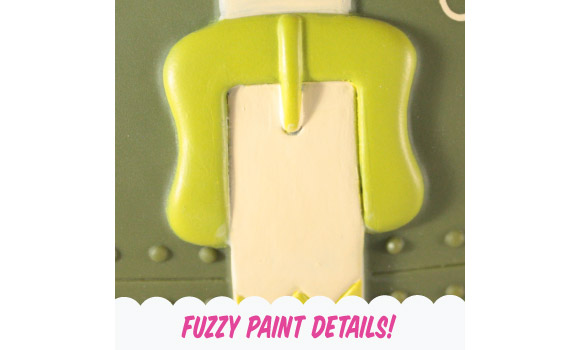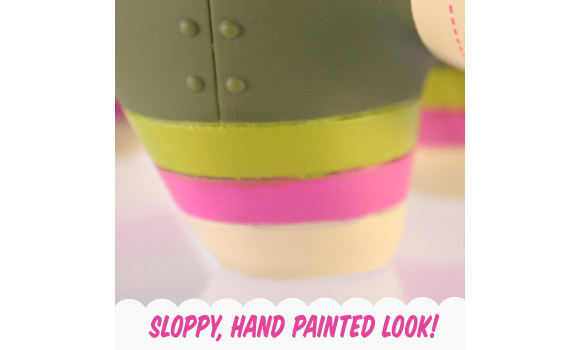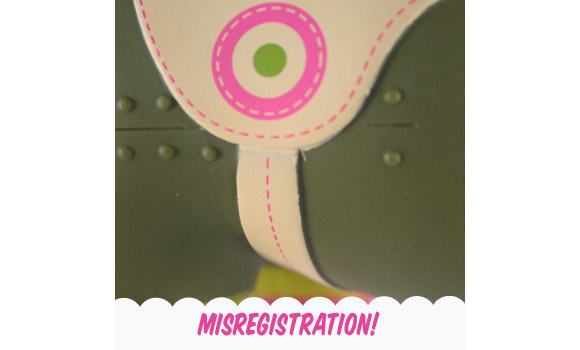 The post NYCC Exclusive Product Preview – Yankee Pig Dog: Biological Warfare Edition appeared first on Kidrobot Blog.