January 12, 2010
NYC Sample Sale – 1/11-1/13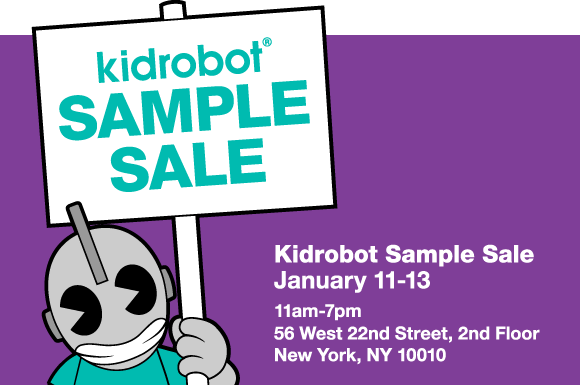 update: We just added new merch today! Come check it out!
Kidrobot loves you, and to prove it, we're having a giant sample sale!
Scoop up hard-to-find old school gear and recent new school classics. Check out our massive selection of limited edition apparel and get crazy huge deals on hoodies, crewnecks, tees, hats, dresses, and more!
January 11-13
11am-7pm
56 West 22nd St
2nd Floor
New York, NY 10010
The post NYC Sample Sale – 1/11-1/13 appeared first on Kidrobot Blog.