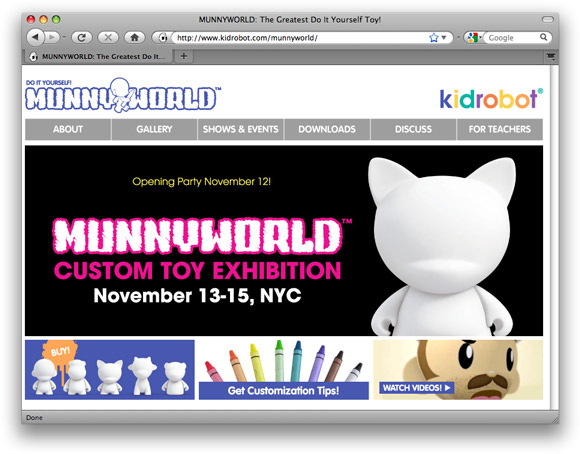 MUNNY, BUB, TRIKKY, RAFFY, and ROOZ got a makeover to their online digs.
Visit them at their new home at kidrobot.com/munnyworld and view the MUNNY gallery, watch animations and get tips on becoming a customizing master of your next MUNNYWORLD character, coming soon!
The post New MUNNYWORLD Site! appeared first on Kidrobot Blog.
Leave a comment