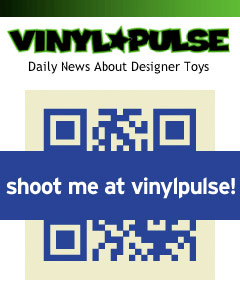 Attention Dunny Hunters: Head over to toy blog, vinylpulse.com to shoot today's Dunny Hunt Code and collect your next virtual Dunny!
Haven't signed up yet? Find and collect virtual Dunnys…and win insane prizes, like a full set of Dunny Series 2009. Start the hunt now!
The post New Dunny Hunt Code on VinylPulse! Today Only! appeared first on Kidrobot Blog.
Leave a comment