September 21, 2009
My Favorite Toy – PON
Submitted by PON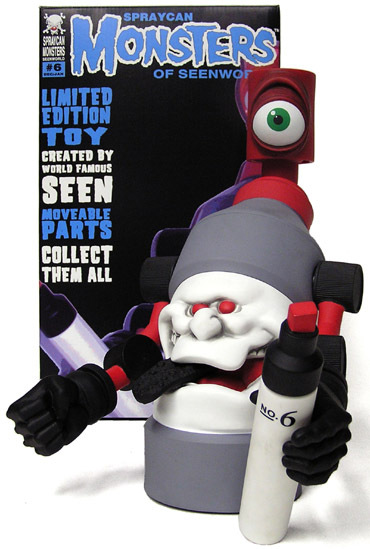 This is the Spraycan Monster by SEEN.  I have both color ways, the other being the red and the grey reversed variant.
I remember when this first came out, much like any other graffiti artist growing up I was all about anything SEEN. When I walked into the store to buy this I was like "HOLY SHIT." I couldn't believe how much they cost, after all, they are just fucking toys right?  WRONG, lol. This toy was my introduction into the designer/urban toy world. I was addicted to the feel and the look of the vinyl and to this day I hold the toys I collect, make or design to this standard.
The post My Favorite Toy – PON appeared first on Kidrobot Blog.