October 16, 2009
MUNNYWORLD Preview – Chuckboy does RAFFY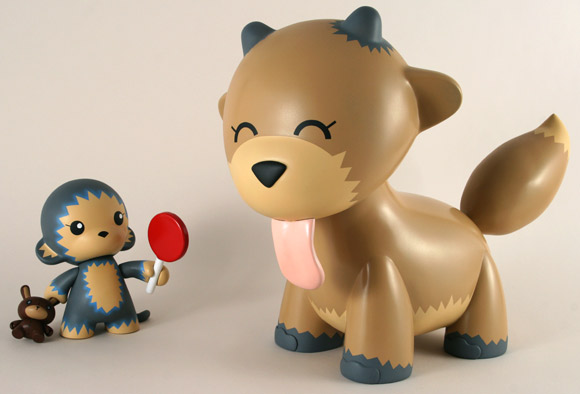 Reindeer Dunny designer, Chuckboy, unites a family of characters in his MUNNYWORLD entry featuring a 14-inch RAFFY sporting a fluffy tail, MUNNY and Dunny.
This November, you're invited to MUNNYWORLD, a giant gallery show in New York City featuring the work of over sixty artists.
Stay tuned for more MUNNYWORLD artist entries. In the meantime, start creating your own MUNNYWORLD by picking up a MUNNY today!
The post MUNNYWORLD Preview – Chuckboy does RAFFY appeared first on Kidrobot Blog.