June 06, 2016
MUNNY Monday: David Stevenson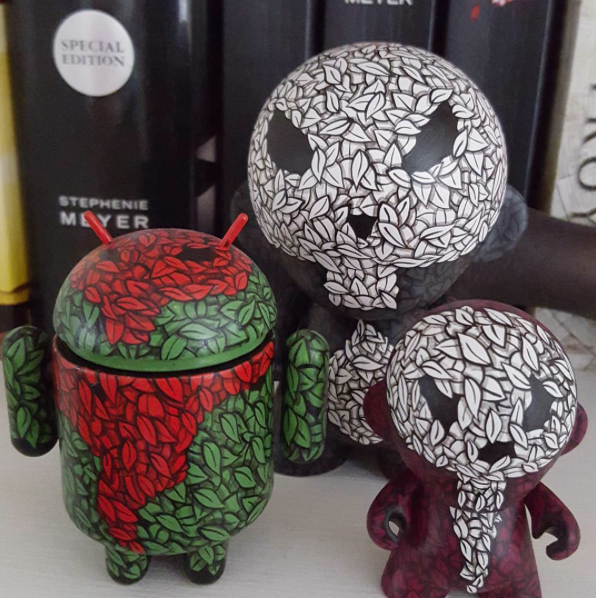 It's MUNNY Monday! Today we are checking out David Stevenson from London!
Tell us a little about yourself.
My name is David Stevenson and I am a London based artist and toy customizer. I have a beagle called Dexter (named after the tv show), I'm into football (the English type), trainers/sneakers, a good ale and a good burger.
Who are your biggest influences in art?
Wow, where to start. I guess what got me into painting was the art of Salvador Dali, that and living in London lead me to toy customizing and toy art.
Other influences include: kaws, Joe Ledbetter, Gilbert and George and many, many more.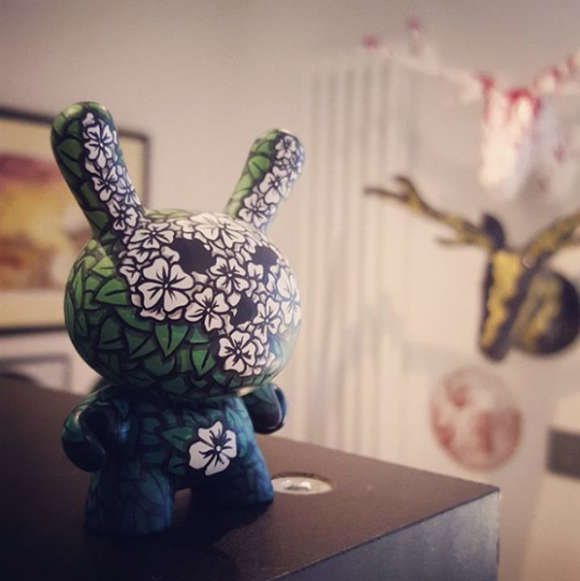 Tell us about your creation.
Currently, I'm taking a lot of inspiration from nature and the repeating patterns in flowers and leaves and mixing this with vibrant colours and pop culture references to create customs like my new jungle reapers.
How can people get in contact with you?
They can find me on Instagram at @davidstevensonart
On Facebook at www.facebook.com/davidstevensonart
On Twitter at @dstevensonart
Via email davidstevensonart@gmail.com
Now that you're world famous do you promise to use this platform only for good?
I promise, unless of course it's a season ticket to Arsenal football club then I may have to reconsider.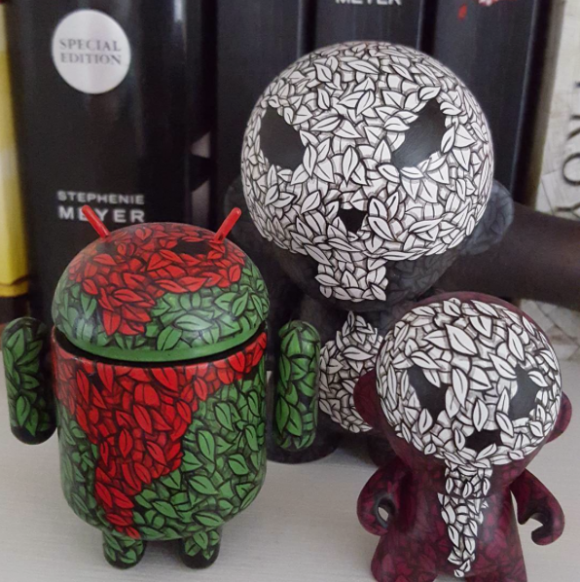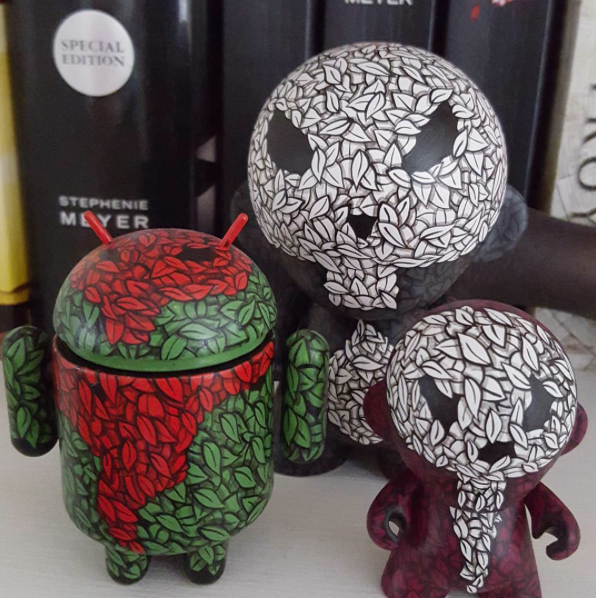 The post MUNNY Monday: David Stevenson appeared first on Kidrobot Blog.