June 21, 2010
MUNNY D'jour – 6/21/10
Only 10 days remain to enter our huge MUNNY MUNTH custom contest. There are tons of prizes being awarded in dozens of categories ranging from Best Stuff on Head, Celebrity Look-a-Like, Best Use of Human Hair and the People's Choice to name a few. To vote for your choice, simply click on the Like button under your favorite design. Deadline for all submissions and votes for People's Choice is June 30.
Today's Munny D'jour is the Tiger Wrestler, designed by Magen Mitchell of Salt Lake City and was purchased at Kidrobot.com.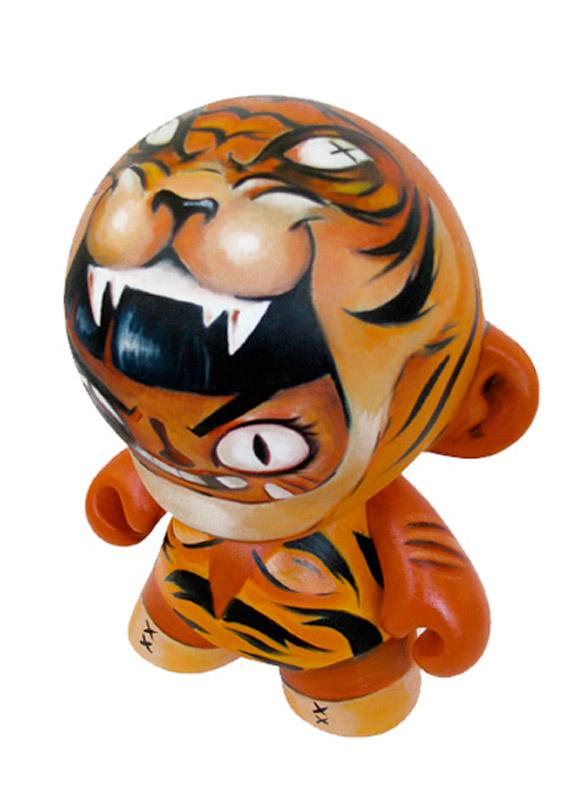 The post MUNNY D'jour – 6/21/10 appeared first on Kidrobot Blog.