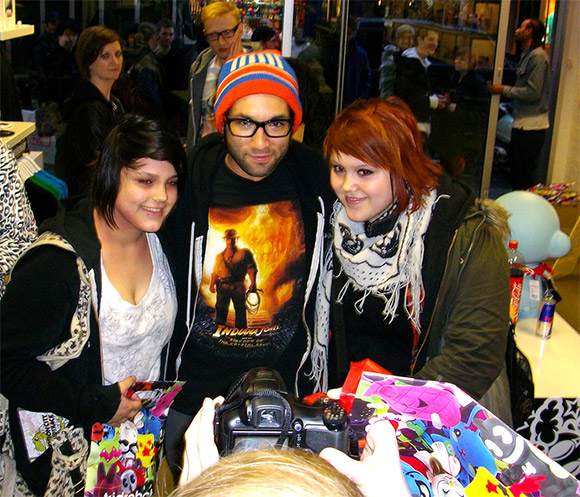 Motion City Soundtrack dropped by Kidrobot London while on their world tour to take their new album, My Dinosaur Life, for a spin, meet some fans and pick up some toys to deck out their tour bus.
Scope the pics from the event and get your hands on the album which features art by one of our faves, Joe Ledbetter!
The post Motion City Soundtrack Takes Over Kidrobot London appeared first on Kidrobot Blog.
Leave a comment