January 17, 2012
Montana Colors' Graffiti Compound At Art Basel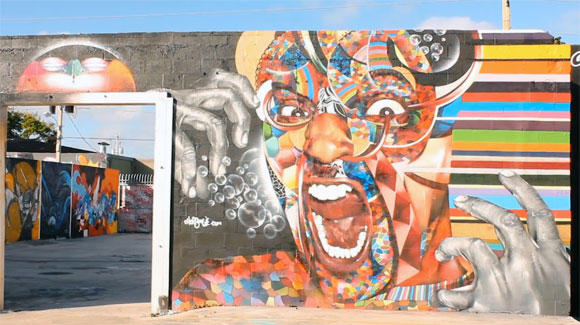 Every year, Miami's Wynwood Arts District takes its place as the street art capital of the world during Art Basel week. And every year the top names in aerosol art storm the neighborhood to rework the walls with fresh paint provided by MONTANA COLORS. Scope out the sights and sounds of the spray paint action documented in MTN's massive graffiti fortress at the Kohn Compound. These revitalized walls showcase the international talents of Apex, Axis, Chor Boogie, Destroy All Design, Esteria, Haste, Jase, Kofie, Neonski, Pastime and Vogue.
Be on the look out January 26 for MONTANA COLOR's new design in FatCap Series 3.
MTN COLORS ART BASEL 2011 from MTN COLORS USA on Vimeo.
The post Montana Colors' Graffiti Compound At Art Basel appeared first on Kidrobot Blog.