May 03, 2010
Mongers Short – Smokey's Gambling Problem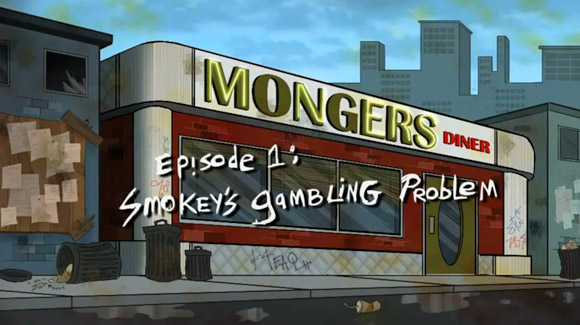 Everyone has their vices. Smokey has a few more than most. Check out this new Mongers animation short from Kidrobot. Stay tuned for a new episode each week throughout May during National Stop Smorkin' Month.
TODAY'S CONTEST: Enter to win a one-of-a-kind 10-inch Labbit signed by artist Frank Kozik. Email wheelbarrow@kidrobot.com and (1) name all three of the disgusting events that the Mongers claim to have witnessed and (2) the name of the Labbit that Smokey bet on.  Answers can be found in Mongers Episode 1.  Winner will be drawn at random from all correct entries received before 7 pm EST.
Good Luck!
Congratulations to Vera P. You won a 10-inch Labbit signed by Frank Kozik.
The post Mongers Short – Smokey's Gambling Problem appeared first on Kidrobot Blog.