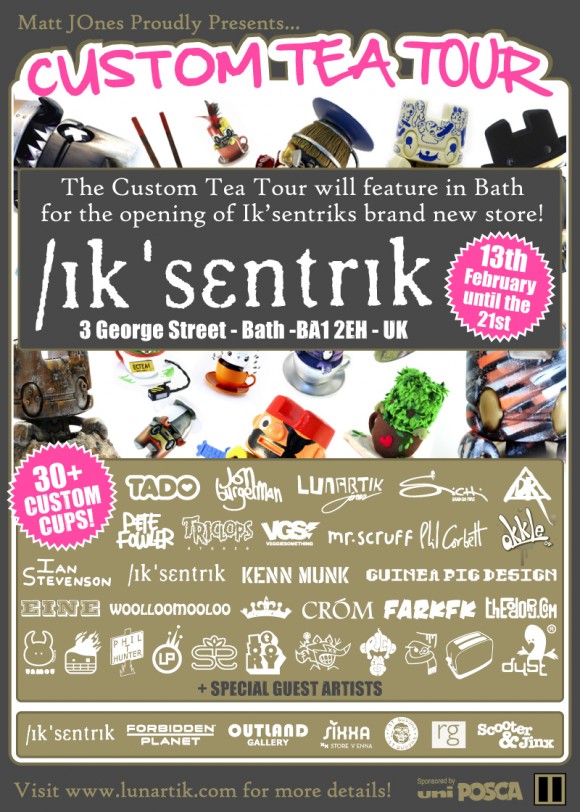 It's tea time! Lunartik's Custom Tea Tour has custom made tea cups from artists like Jon Bergerman, TADO, Ian Stevenson, and many others. The tour will be at Ik'sentrik's new store in Bath, UK. Stop in for a spot of tea, maybe a crumpet, and some awesome art.
Lunartik's Custom Tea Tour
February 13 – 21
Mon-Sat: 10-6; Sun: 11-5
Ik'sentrik
3 George Street
Bath BA1 2EH
United Kingdom
The post Lunartik Custom Tea Tour at Ik'sentrik in Bath, UK appeared first on Kidrobot Blog.
Leave a comment