November 28, 2012
Luke Chueh "Turning Japanese" @ Idol Gallery
On December 1, Los Angeles based painter Luke Chueh will be debuting his first major exhibition at Idol Gallery in Tokyo, Japan. The show will feature Luke's particular style of mixing traditional Japanese art with pop-imagery, with works ranging from Ritual Suicide, Ramen, Kappa, Tokusatsu, Kawaii Culture, Southpaw, and more. The gallery will feature original acrylic paintings by Chueh and collaborations with Japanese art super designer TOUMA, famously known for his distinctive "Knuckle Bear" character.
The event will be running from December 1 – December 14, with the reception for "Turning Japanese" taking place on Saturday, December 1 from 7pm – 12am and is open to the public.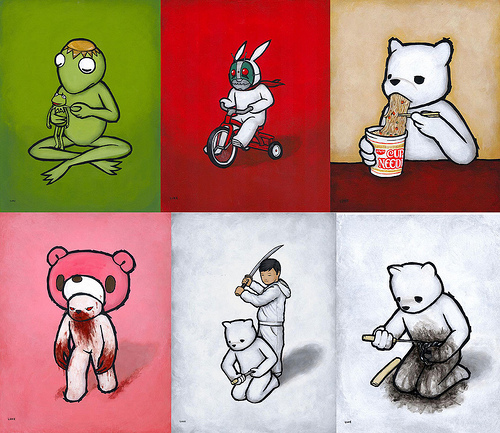 The post Luke Chueh "Turning Japanese" @ Idol Gallery appeared first on Kidrobot Blog.