February 10, 2015
Loot Crate presents PLAY!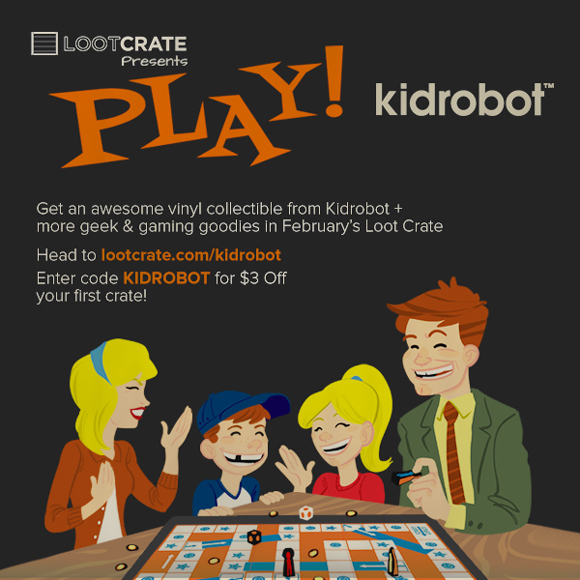 Wanna get your hands on an awesome Kidrobot collectible figure, plus lots more cool geek and gaming items for a terrific value?  Then you're going to want to sign up for Loot Crate in February!
February's crate is dedicated to all the fun and fantastic games we love to PLAY! From tabletop to video, board games, card games, RPGs, desk toys and more, Loot Crate have put together a collection that celebrates both the boundless levels of adventure, creativity and excitement that great gaming can bring. In addition to Kidrobot's vinyl collectible, there will be a Loot Crate EXCLUSIVE EDITION of a popular tabletop title, and more games-oriented surprises. It's a $40+ value for under $20!
Pull up a seat and let the games begin!  Use code KIDROBOT on checkout, and you can save $3 on your first crate; head to lootcrate.com/kidrobot to sign up now!
The post Loot Crate presents PLAY! appeared first on Kidrobot Blog.