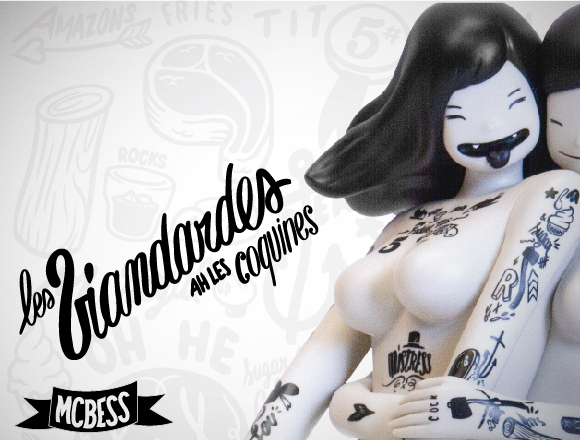 Meet the ladies of meat.
Les Viandardes. Rock and roll twins sport Mcbess' signature styling in graphic black and white. Covered in tatts of food, dead pirates, and music, these 10-inch vinyl sexy sirens are caught in free loving motion with divine detail. Wielding an impressive axe, Les Viandardes are the groupies of dead rocker dreams.
Limited to 1000. Available October 31 at Kidrobot stores, kidrobot.com, and select retailers. McBess' Les Viandardes retails for $199 US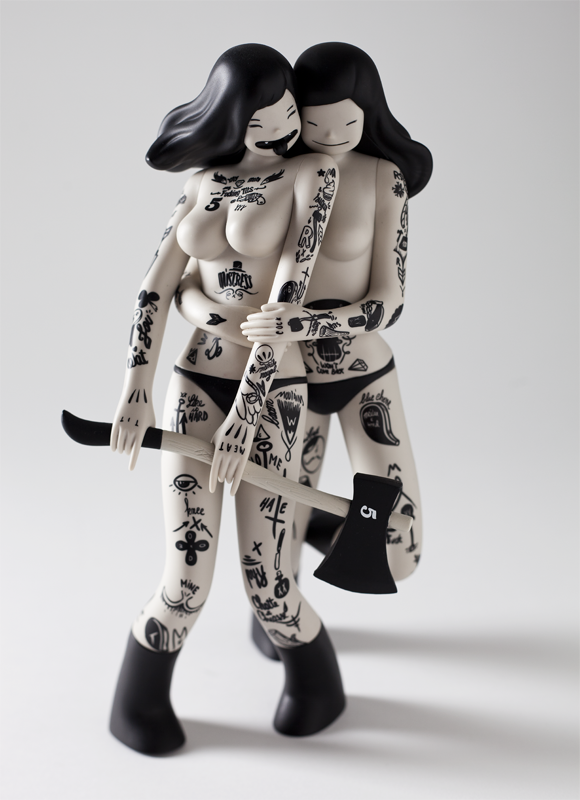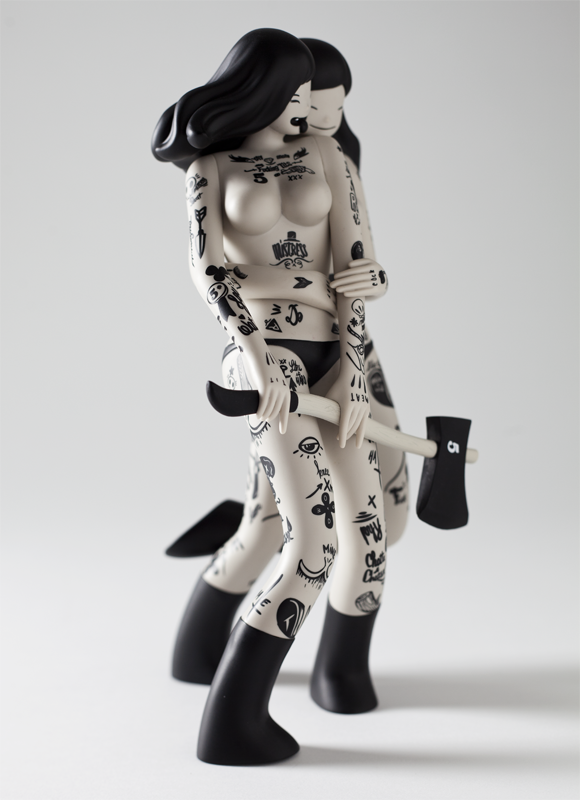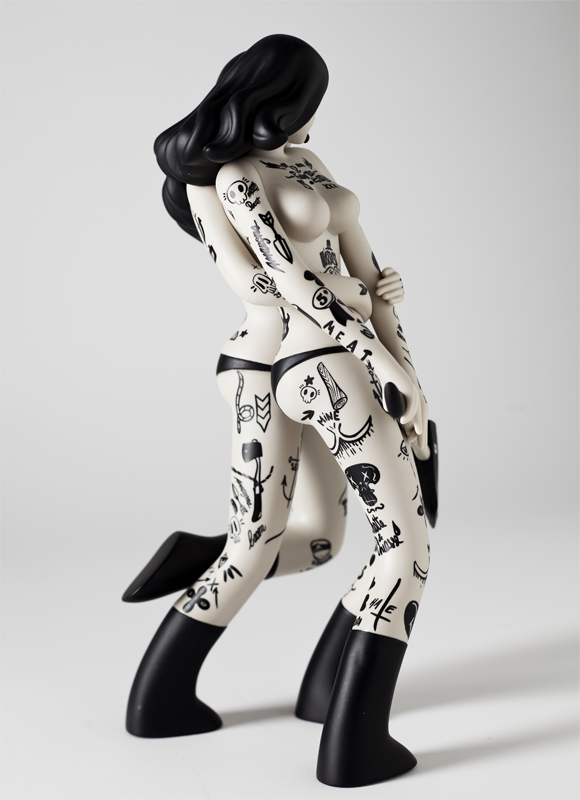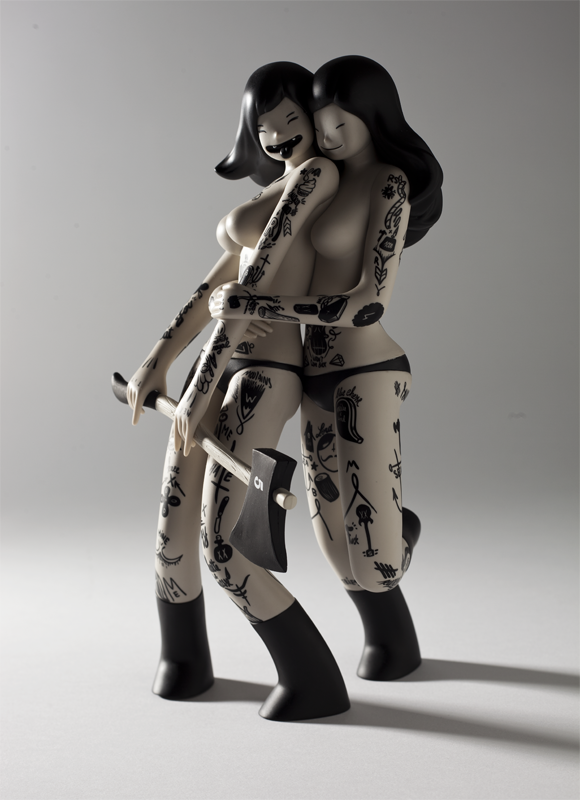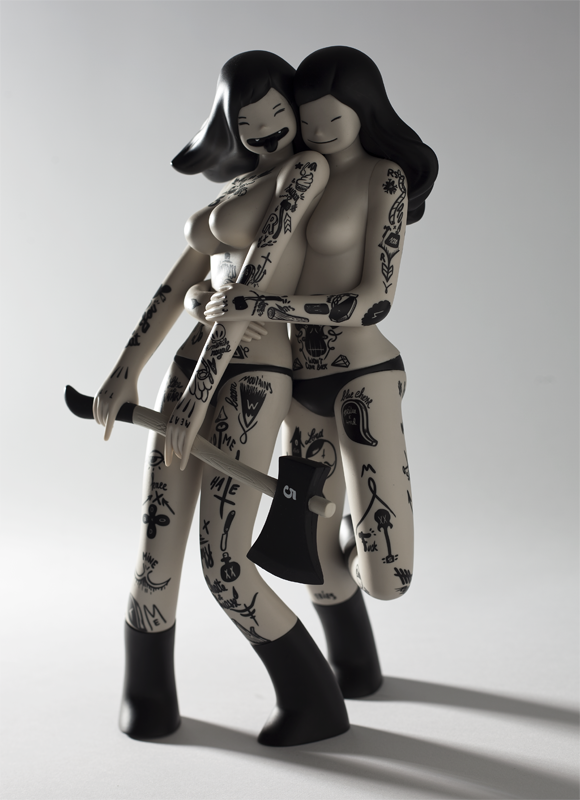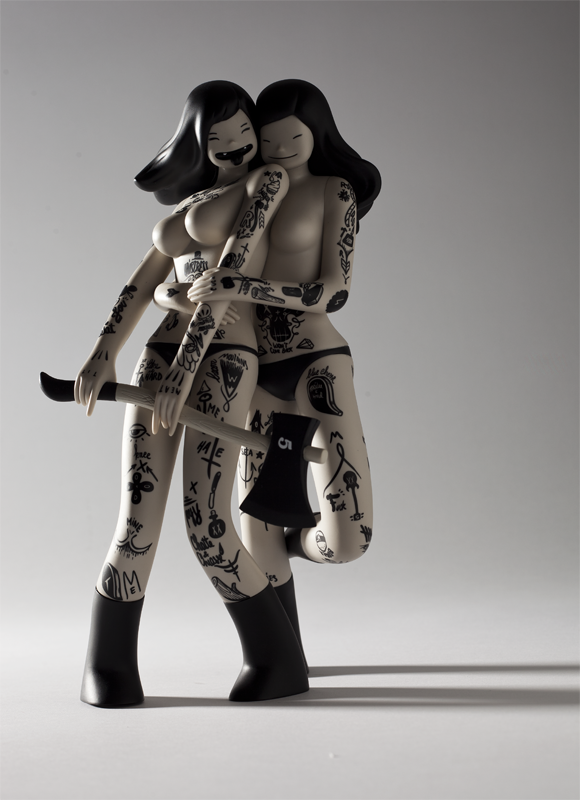 The post Les Viandardes. The Ladies of Meat, by McBess. Limited Edition and Available Tomorrow! appeared first on Kidrobot Blog.
Leave a comment