March 15, 2010
Labbit x Motorbot Custom Show at Dragatomi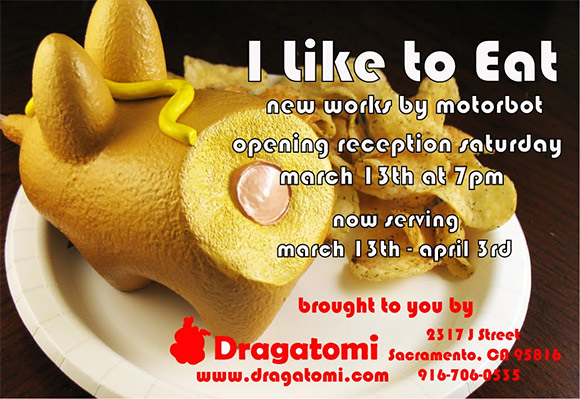 Munch on some delicious Labbit customs. Motorbot (aka Kevin Olson) delivers the altered work of Frank Kozik at Dragatomi through April 3 in Sacremento, CA.
via neonmontser.com
It seemed like only last week that Kevin "Motorbot" Olson was teasing/tweeting about the best way to make fake sesame seeds. The artist, who has been turning Labbits into turkeys and Dunnys into Peeps for some time, brings his hunger-inspiring art toys to Sacramento's Dragatomi for a solo show this weekend. The show will include fourteen 5-inch Labbits, one 10-incher and 18 littles customized as lollipops and peppermints.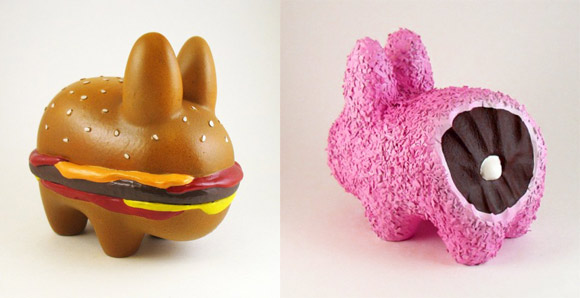 The post Labbit x Motorbot Custom Show at Dragatomi appeared first on Kidrobot Blog.