January 22, 2010
KLOR Signing in Montreal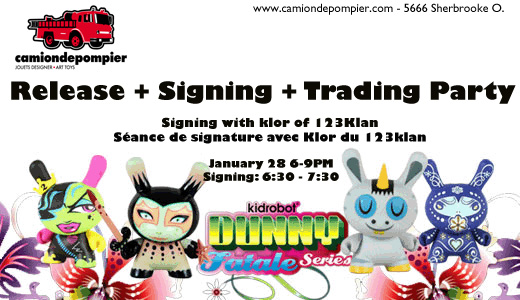 Half of 123klan, KLOR will be signing at Camiondepompier in Montreal as part of their Dunny Fatale Release/Trading Party. The party is on January 28, don't miss out!
Camiondepompier
5666 Sherbrooke O.
Montreal, QC H4A 1W7
Release/Trading Party: 6pm-9pm
Signing: 6:30pm-7:30pm
The post KLOR Signing in Montreal appeared first on Kidrobot Blog.