January 05, 2010
King Panda by Angry Woebots x Silent Stage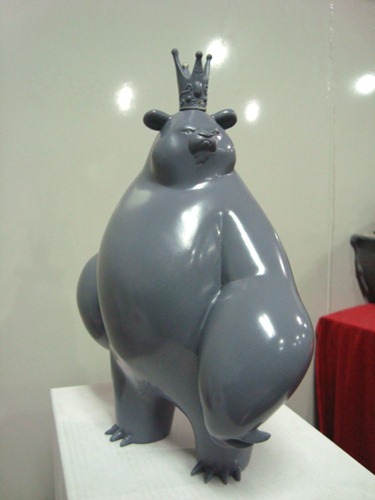 via Vinyl Pulse.
Seattle-based street artist Angry Woebots keeps taking his signature panda motif to the next level. His latest creation, an 8" resin figure in collaboration with Silent Stage dubbed King Panda. It already looks great like this, in its unpainted form, but each of the 60 piece run will be handed painted by Angry Woebots. It's menacing, yet strangely cuddly. We can't wait to see the finished product.
And if you're like us and can't get enough Angry Woebots, check out his MUNNYWORLD creation (sold out, but still awesome), his interview with Jesse Hernandez, or the amazing video of him below at work on hip hop group Blue Scholars' OOF EP cover.
The post King Panda by Angry Woebots x Silent Stage appeared first on Kidrobot Blog.