June 22, 2012
KING OF THE BOARDS – Task One
UPDATED: 6/22/12
Congratulations to all the winners of this installment of KING OF THE BOARDS with Task One…
Dunny (email): Allen Pettenger
Mini MUNNY (Forums): wyldaxe
Mini BUB (Facebook): Nick Curtis
White MUNNY Bear (Instagram): @drftdrgn21
Black with Red MUNNY Bear (Twitter): @gloomy_art
Black with Green MUNNY Bear (Twitter): @Jkulb
_____________________________________________________________________________________
The time has come once again to give props where props are due. Welcome to Kidrobot's Forums artist feature and exclusive custom giveaway, KING OF THE BOARDS. Our message boards are brimming with artistic talent and there comes a time when you must recognize it and celebrate. Now is your chance to score one of the exclusive custom creations from the 6-piece "OUTBURSTS" series by artist Task One.
To get your name in the 6 random drawings for this socially conscious contest, you have to be a friend or follower in one or all of our many KR social communities. Here's how you enter:
• Dunny – email wheelbarrow@kidrobot.com with a pic of your favorite Task One custom of all time
• Mini MUNNY – Comment on the Forums thread [HERE] • Mini BUB – "Like" us and Comment on our Facebook post [HERE] • Black MUNNY Bears – Retweet the hashtag #KINGOFTHEBOARDS & Follow @kidrobot and @taskoner on Twitter
• White MUNNY Bear – Like our post on Instagram @kidrobot and comment with hashtag #KINGOFTHEBOARDS
If you dare accept our challenges, maximize your chances to win and complete all tasks through our various social networks. This amazing contest will end next Thursday, June 21. Winners will be announced the next day Friday, June 22.
The multi-talented multitasking Task One is no stranger to the art toy scene. The Denver based artist, designer and sculptor has featured his conceptual and technologically advanced customs in 3 dozen group exhibitions throughout the U.S. His most recent show, As Seen On TV can now be seen at Plastic Chapel. We recently linked up with Task to find out just what makes this customizing machine tick…
KR: How long have you been a board member and why did you join?
T1: I have been A KR board member since Sunday, December 13, 2009, 10:10 am. I joined both to see what people were doing with custom art toys and as a portal to show some of the work that I had been doing.
KR: What inspired you to start customizing toys?
T1: I grew up on the east coast in New Jersey, about 30 minutes outside of Manhattan. I had a big love affair with graffiti. I remember the graff shop starting to carry some vinyl and the Kidrobot store popping up. I remember wandering in and realizing I had a new place to visit everytime I was in the city. I moved to San Francisco in 2001. One of the first people I met there was Mars1. Mars began designing some his own vinyl toys with a SF based company called STRANGEco. I was introduced to the owners, Gregory and Jim one thing led to another and I began helping them out however they'd let me. I worked with them for a while before I really caught on to this whole world of artists reinterpreting these toys. I was really intrigued. But, I'll admit at first I was a bit stand offish. I didn't see the point in just painting someone else's hard work, design and sculpt. After all I had witnessed the long hard road in which production toys are made. I guess that is one of the main reasons I usually completely cover pieces with sculpting or take things apart and try reengineering them into something different. Now with the flood of DIY toys available, I look at it more as a blank canvas, and have fully embraced the art toy platform.
KR: Who are you favorite artists and/or biggest influences?
T1: I really fell in love with the whole San Francisco Bay Area art scene… the talent coming out of there for the last 10 years or so is just amazing. From Jeremy Fish to Alex Pardee, from Damon Soule, Sam Flores, Greg "Craola" Simkins, Mike Giant, Nate Van Dyke, Sean Barber, Brett Amory, and Jesse Hernandez among others. I don't think anyone can ask for a more vibrant art scene. Mars has evolved and advanced so far artistically, he may just indeed be communicating with far more intelligent beings. Mesmerizing.
As far as the art toy game goes… Leecifer, Dril One, J*Ryu, Nerviswr3k, Kevin Gosselin, Jay222 and Spanky Stokes are just a few of the too many to name the artists that I look up to. They all inspire me to push the envelope with their drive, talent, advice and love for what we are doing.
KR: What was you first toy?
T1: If you are talking way back… nothing serves memory better the legos. You could not walk in my room as a youth, for fear of crushing one of my latest neighborhoods sprawled out on the floors dressers and sometimes bed. As far as current designer vinyl. I believe it was a Seen spray can monster. I have a lot of STRANGEco, Upper Playground/Loyal subjects, and some choice KR pieces. Lately, when I am so blessed, I have been more into collecting customs.
KR: What are your plans for the future?
T1: Well as you know, I will have my first solo show "As Seen on TV" at Plastic Chapel in Denver Colorado. A series of character MUNNYs from television shows. These were fun and I would like to do a few more of these series'… "At the Movies", " In Concert" and maybe one of famous graffiti writers. Got to stick to your roots ya know? So, if any galleries out there want to host any of these ideas please feel free to hit me up.
Also, for the last couple years I have been working on a book featuring over a dozen different toy customizers, myself included. Their creations photo shopped into environments I think they might live in. That is scheduled to be out really soon. Look for them at the Con
Besides that I have a few other projects that have been on back burners and of coarse banging out customs for group shows as the invites roll in.
KR: Is the anything else you would like to add?
T1: Not really. I just want to thank Kidrobot for the interview and the love. Discovering the whole toy art community has been a great experience and most everyone I meet involved just seem to be great genuine people. I enjoy being a part of it and love doing what I do. I enjoy watching everyone else doing what they are doing. Stay up. Thanks…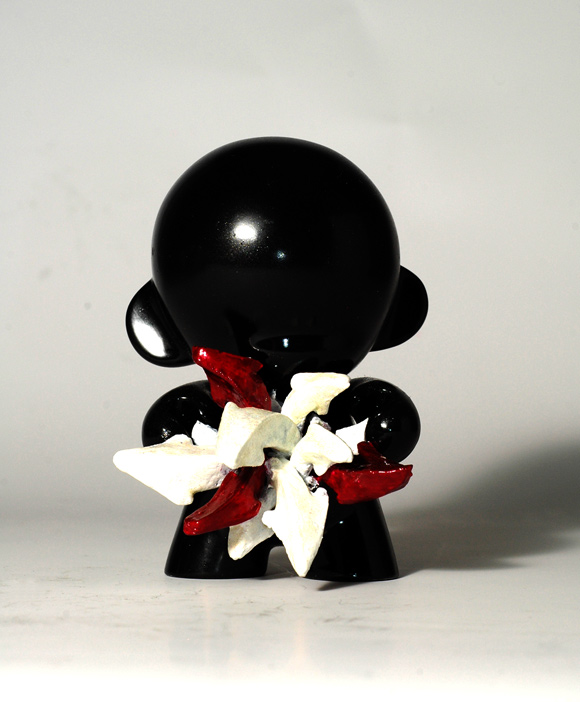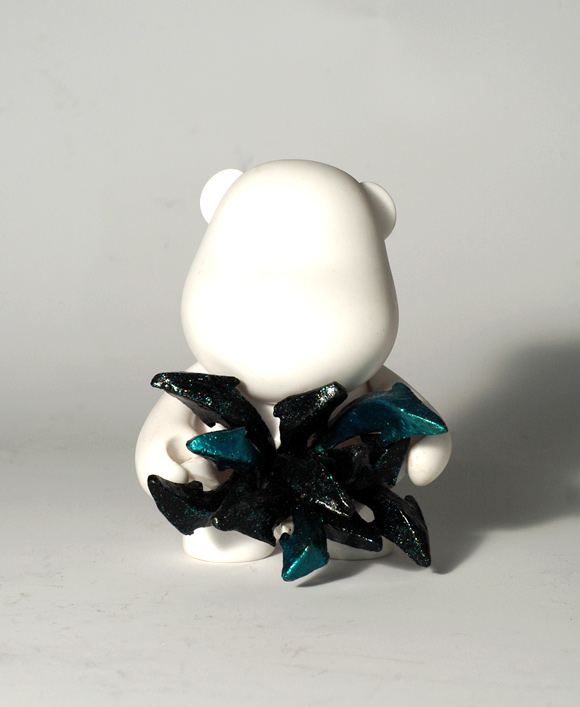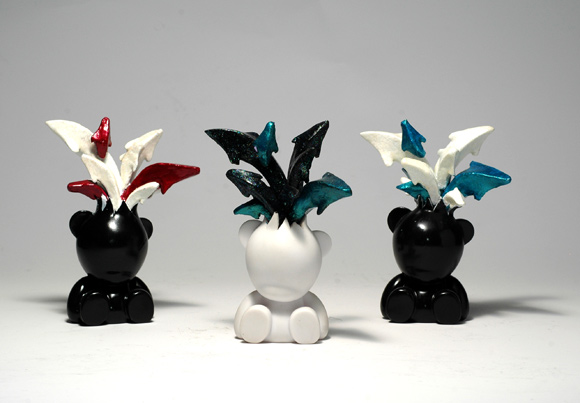 Stay up with Task One as he continues his custom adventures on his website, @taskoner on Twitter and Facebook, or all 4.
The post KING OF THE BOARDS – Task One appeared first on Kidrobot Blog.