October 16, 2012
Kidrobot Rules The Designer Toy Awards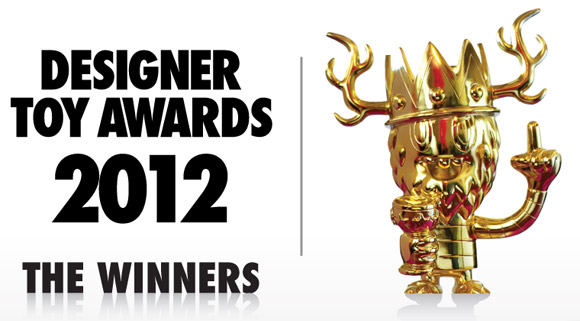 Kidrobot ruled it this year at Clutter Magazine's 2nd Annual Designer Toy Awards. This year we took the cake for Brand of the Year and we ate it too as Tara McPherson's Kidrobot Black Lilitu won Toy of the Year. Voted by the fans for the 2nd time, MUNNY won Best DIY Platform following up Mini MUNNYs victory last year.
Congratulations to all our art toy allies who also took home a Toy King Trophy and massive thanks to Clutter Magazine for executing another grand celebration of the urban vinyl world.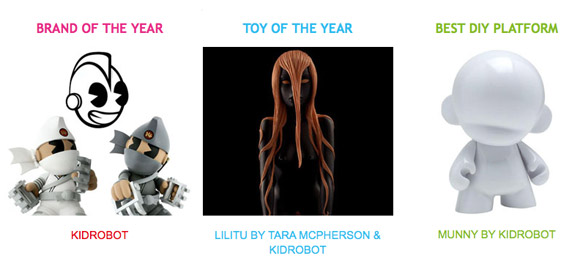 The post Kidrobot Rules The Designer Toy Awards appeared first on Kidrobot Blog.