November 17, 2009
Kidrobot London Grand Opening Party!
updated 11/17/09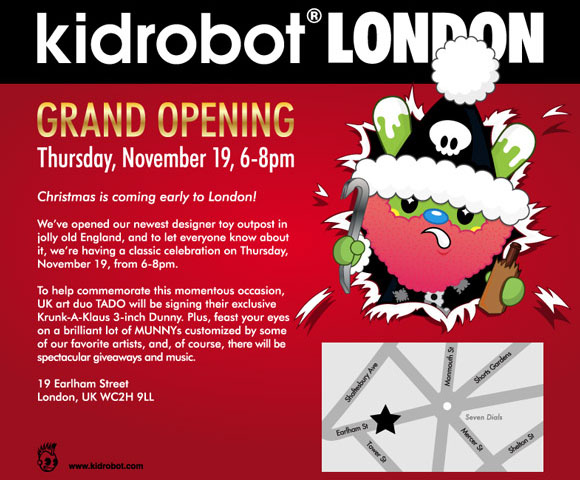 Open Now!!!
Kidrobot, the world's premier creator of limited edition art toys and apparel, has finally ventured across the pond!
We opened the doors to our London store last week, and to mark this historic occasion, we're having a Grand Opening celebration with UK artist duo Kidrobot Store Locator this Thursday, November 19 from 6-8pm.
Founded in 2002 by designer Paul Budnitz, Kidrobot produces exclusive designer toys, apparel, accessories, and other products in collaboration with many of the world's most talented artists and designers.
Kidrobot – we make art possible!
Kidrobot London
19 Earlham Street
London, UK WC2H 9LL
The post Kidrobot London Grand Opening Party! appeared first on Kidrobot Blog.