August 30, 2012
Kidrobot Garage Sale – Come & Get It!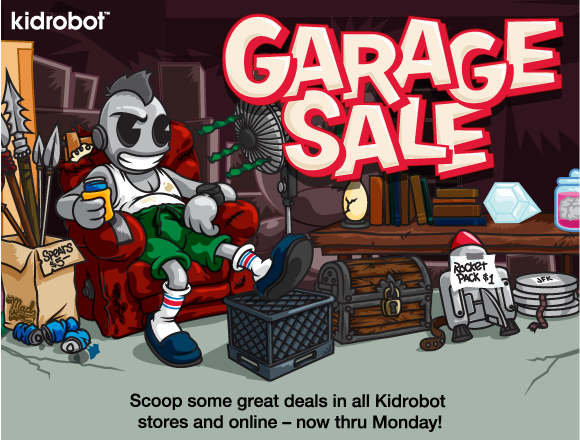 It's that time of year again and Kidrobot doing a little house cleaning. This Labor Day weekend, starting tomorrow, Friday, August 31 through Monday, September 3 we're slashing prices like an 80's horror flick at all Kidrobot stores* and kidrobot.com.
Here's the deal — online and in store, take 50% OFF a kick-ass selection of toys. Plus if you spend over $100, you'll get a Kidrobot for Swatch Dunny Deluxe Watch for FREE. Yeah, seriously.
Also at Kidrobot stores only*, save up to 75% on Spring and Summer Apparel while sizes and supplies last.
*Unfortunately this offer is not valid at the Kidrobot store in the Cosmopolitan Las Vegas.
The post Kidrobot Garage Sale – Come & Get It! appeared first on Kidrobot Blog.