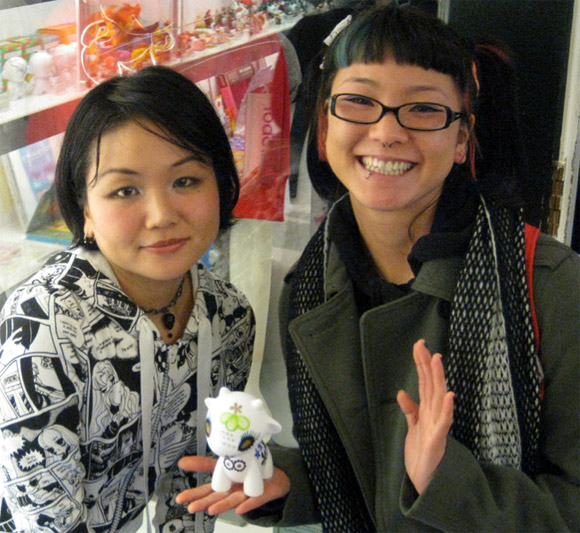 Last night was the release party for the new Junkocat Chococat at Kidrobot San Francisco with Japanese manga mistress, Junko Mizuno. She was signing and sketching customs for all her dedicated fans who showed up early and waited patiently to score that lovely exclusive print.
Get your paws on the wonderfully warped Junkocat Chococat here!
The post Junkocat Chococat Signing Wrap Up At KRSF appeared first on Kidrobot Blog.
Leave a comment