November 03, 2009
Jon Burgerman – Economies of Scale
UK doodler, Jon Burgerman, goes big at his enormous solo exhibition at the Deshan Art Space in Beijing, open now through February 2010.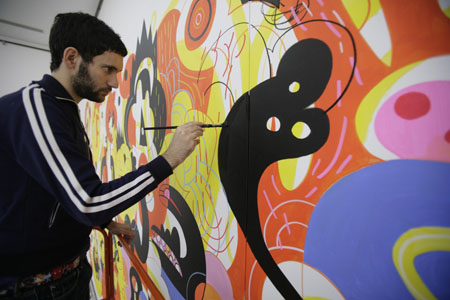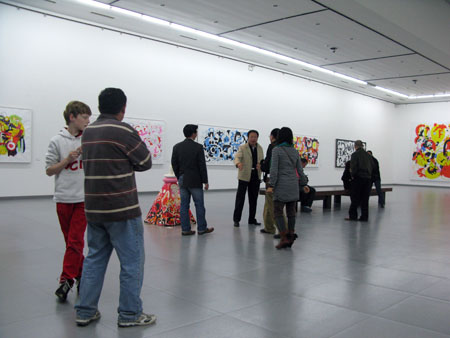 See more work from the show on Mr. Burgerman's web site and plenty of pics of what he ate while he painted on his flickr page.
Deshan Art Space Beijing (Jingshunlu, 300 meters west to Beigaolukou)
25 October 2009 until February 2010
1100 to 1800 each day, the gallery is closed on Mondays.
Tel: 010-64332622
e-mail: kyq96573@126.com
Shop for Jon Burgerman art and toys on kidrobot.com!
The post Jon Burgerman – Economies of Scale appeared first on Kidrobot Blog.