October 09, 2009
Joe Ledbetter Photo Studio Tour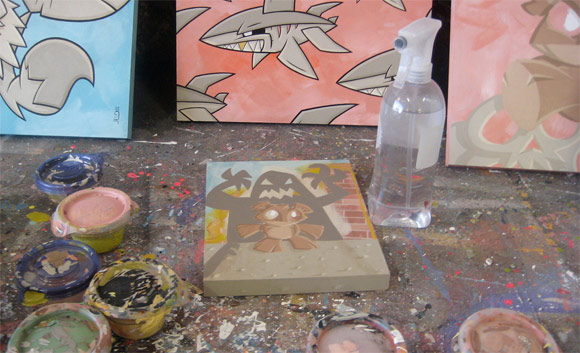 The Baroness stopped by Joe Ledbetter's studio for an exclusive sneak preview of the show before Joe hit the road for London! Check out the studio tour and the amazing paintings you'll be seeing on the Amalgamation Tour!
Find out more about the 5 week European Amalgamation Tour here! Or, see what you can get your hands on at kidrobot.com by Joe Ledbetter.
The post Joe Ledbetter Photo Studio Tour appeared first on Kidrobot Blog.