January 21, 2011
Jesse Hernandez Live Azteca II Webcast Recap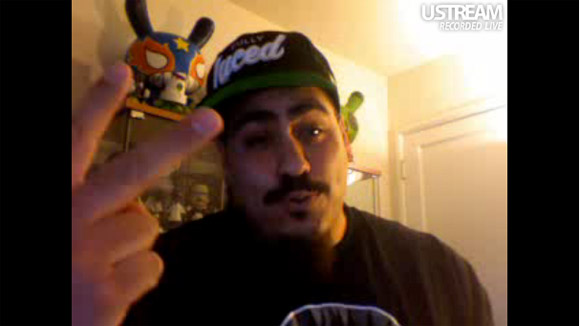 Yesterday, Jesse Hernandez sat down in his home studio and chatted LIVE with fans and friends on our Dunny Azteca II website. We got to know a good deal about what makes this caffeine fueled art hustler tick. Jesse let us in on what type of paints he uses for customs, who he has in heavy rotation on his iTunes, how he goes about his normal day, shout-outs to homies and whole lot more. Take some time and enjoy yesterday's recording of Jesse being Jesse.
Tune in today as we join Carlos East of The Beast Brothers for a LIVE webcast at 5pm EST (2pm PST). Log into UStream.tv and join the conversation. See you there!
The post Jesse Hernandez Live Azteca II Webcast Recap appeared first on Kidrobot Blog.