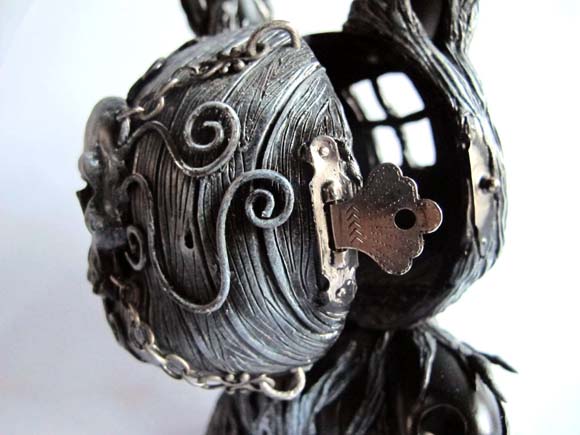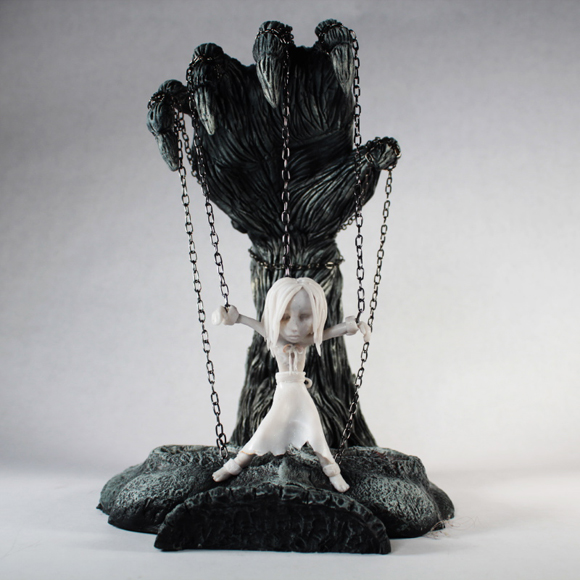 You can call him J★RYU, The Gentelman Ghost, Purdy Supremacy, or just simply Jesse, but one thing is for certain, his art has carved out a name of it's own. J★RYU has found his calling, and we are all more than happy to sit back and watch the beauty unfold.
We have showcased J★RYU numerous times on the blog and he totally was the master in King of the Boards, but if you are unfamiliar with him get ready to unlock his world: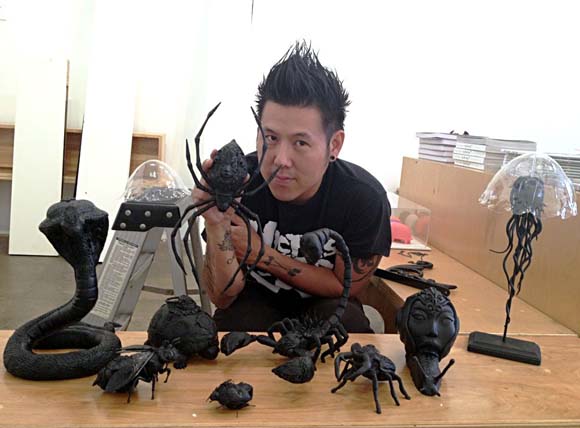 J★RYU, AKA the Purdy Supremacy, is an east coast-based designer/sculptor/artist focused primarily on exploring the themes of life and death and more intriguingly, what lies beyond. Primarily recognized for his signature Forest of Sorrows series, with its emotive, eerie and ghostly themes, J★RYU has garnered an avid following of fans who eagerly look forward to seeing each subsequent new piece and how the accompanying narratives add to the ongoing story.
In his career, J★RYU has worked on projects for clients such as Marvel Ent., Sony Ericsson, Wonderbra, AT&T, NCAA Final Four, Columbia Pictures, TOPPS, Mia Hamm, Michael Crichton, IBM, Slim Jim and more and has shown in Los Angeles, San Francisco, San Diego, Sacramento, NYC, Nebraska, Washington DC, Richmond, Miami, Chapel Hill, Thailand, Singapore and the Phillipines. He is a proud member of the world famous Army of Snipers.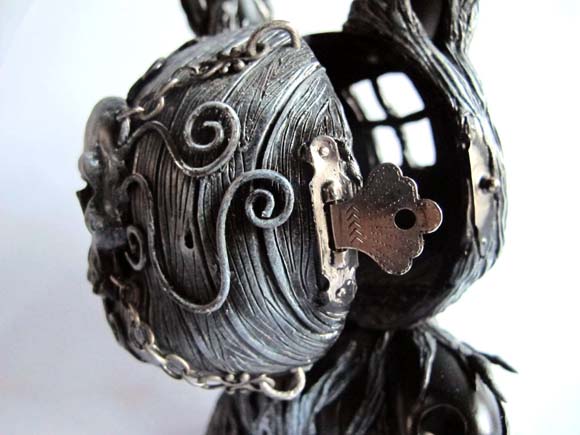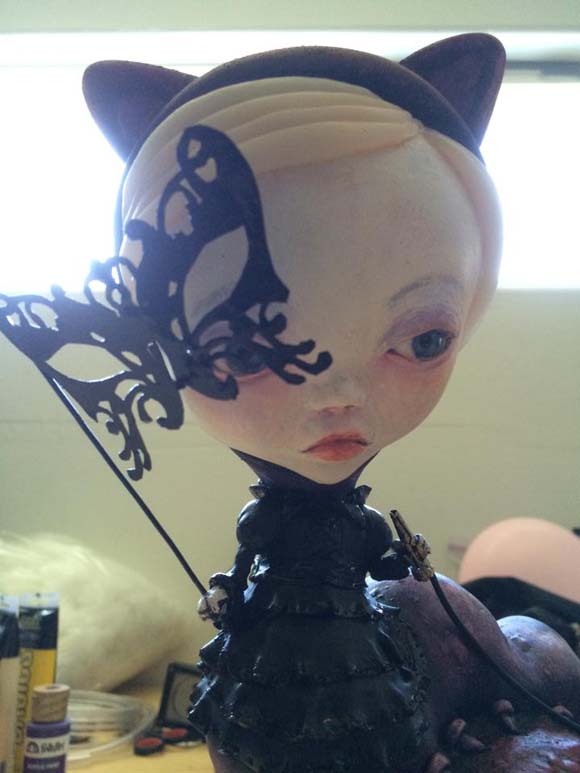 Now that we have been teased with various F.A.D. Dunnys, what else can we expect from J*RYU and Kidrobot?
An artist, humanitarian, dog lover, and friend, we do know the future is ever so bright for J★RYU.
The post J★RYU appeared first on Kidrobot Blog.