March 04, 2011
Insanely Small Insect Sculptures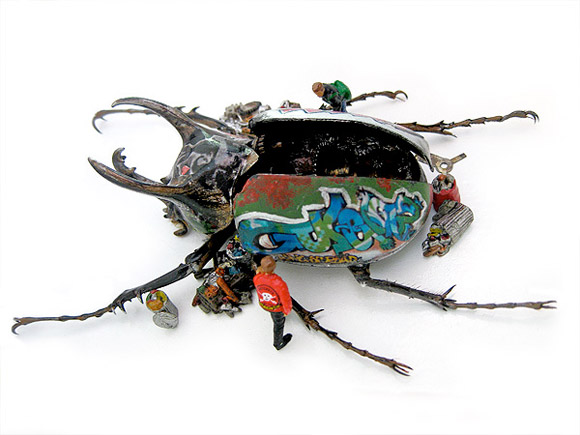 Australian artist, Scott Bain has a deep regard for nature, humanity, technology and a well trained eye for detail. His masterful project, MICROMACHINA expresses these worldly issues in a very unique way. By using taxidermy insects, plastic figures and found objects, Scott juxtapozed a series of works that are intriguing to say the least.
Once the stuff of science fiction, today flying and crawling insects are used by the military, fitted with audio and video devices. This exhibition experiments using real taxidermy beetles as mechanized shells, to show how we mistreat our fellow inhabitants, forcing them to do our will.
The MICROMACHINA works were featured in the in the 2011 Adelaide Fringe Festival.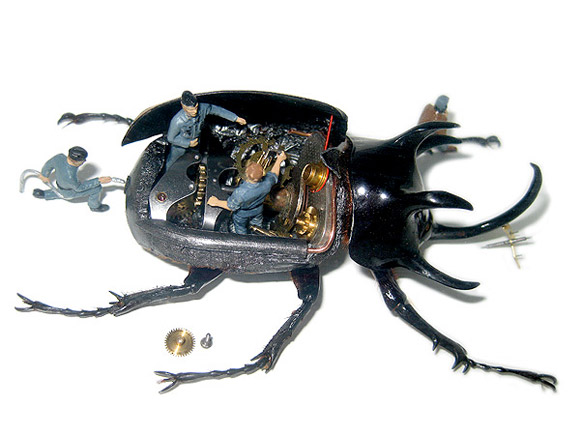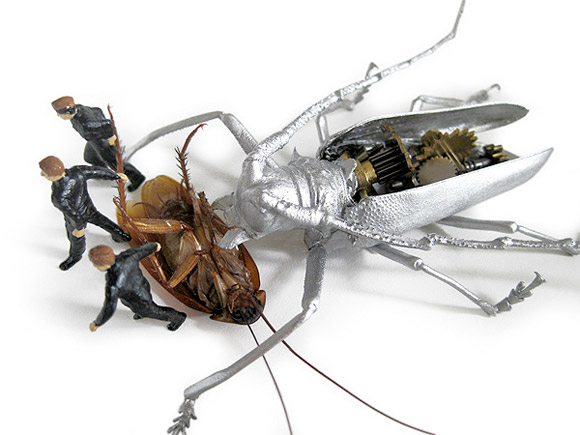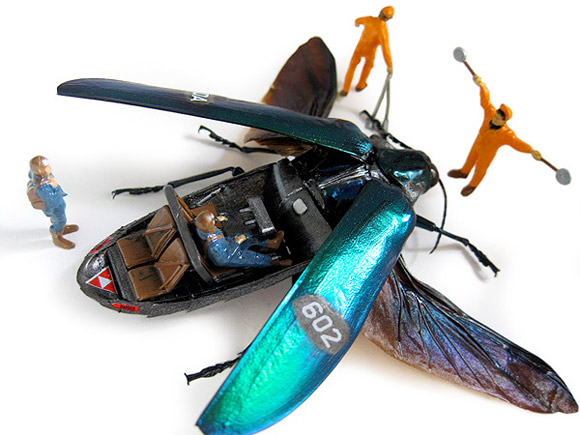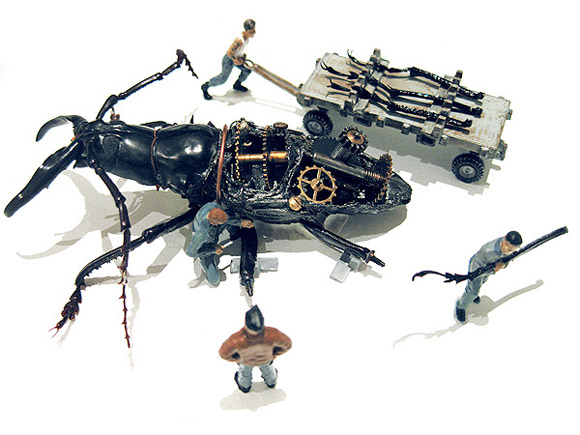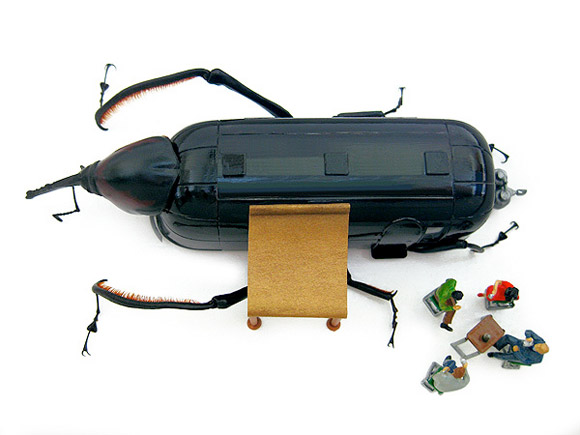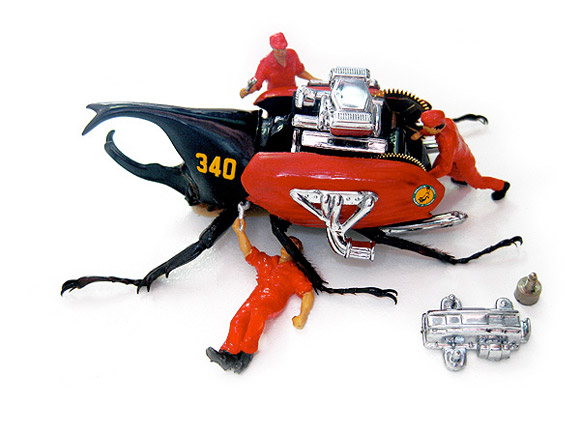 The post Insanely Small Insect Sculptures appeared first on Kidrobot Blog.