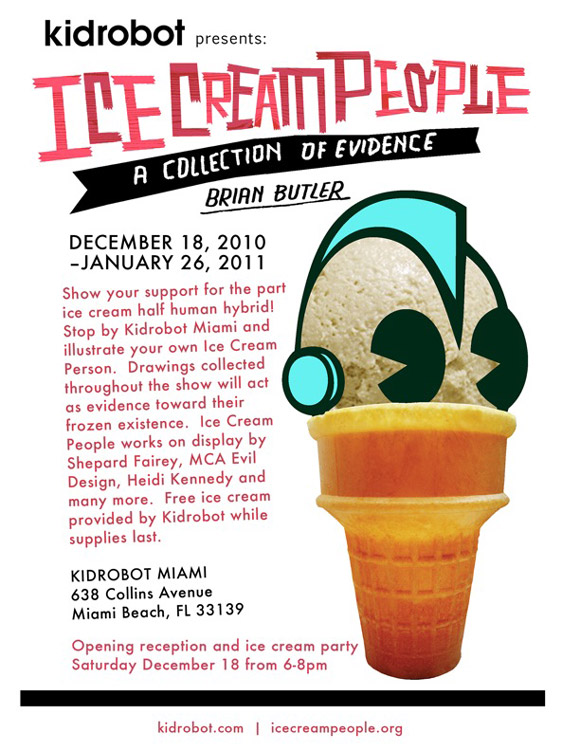 This Saturday night Kidrobot Miami presents Ice Cream People : A Collection Of Evidence by Brian Butler. Come on down to 638 Collins tomorrow night, December 18 from 6-8pm for some yummy ice cream and even yummier art work. The exhibition will be on display through January 26.
Ice Cream Person from brian butler on Vimeo.
The post Ice Cream People Art Show at KRMIA Tomorrow Night appeared first on Kidrobot Blog.
Leave a comment