October 14, 2015
Horrible Adorables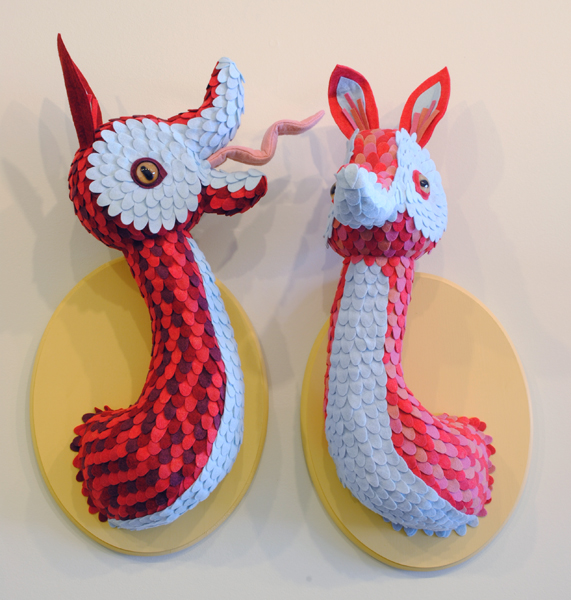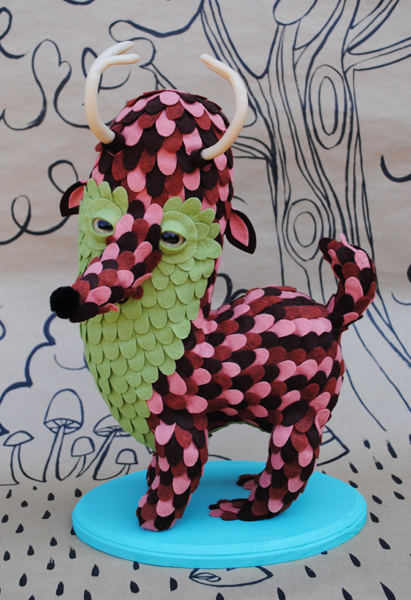 Horrible Adorables are collections of strange and fantastical creatures. They are created by Jordan Elise Perme and Chris Lees, a wife and husband team based out of Cleveland, Ohio. Horrible Adorables initially started off as the brainchild of Jordan, who began dreaming up beasts while completing her BFA in Fiber and Material Studies. Since then, it has become a collaborative venture of shared ideas.
Jordan carves each original sculpt from foam, and develops the features and personality of the animal. She spends her days affixing wool felt scales, detailing each sculpt with realistic glass eyes, and designing works both on and off the computer.
Chris works mainly on creature production and development. He creates molds and casts the under structures of the critters. He is the resident handyman, building new contraptions to continuously improve the quality of each piece of art.
The Horrible duo have been doing ground breaking work at galleries all year catching everyone's watchful eyes with the next this November at Stranger Factory in Albuquerque. The future is ever so bright for these two. Who knows what is in store with them! :)
The post Horrible Adorables appeared first on Kidrobot Blog.