December 15, 2010
Holy Smokes! We Have 50,000 Facebook Fans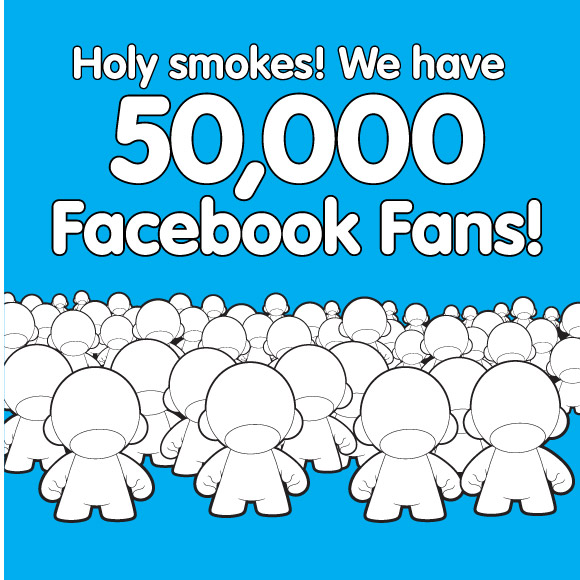 Kidrobot wants to celebrate our 50,000 Fans on Facebook and thank all you socially technological KR loyalists very much for "Liking" us.
Good things come to those who "Like" us. Be a Kidrobot fan on Facebook now if you're not already and celebrate this milestone with a little extra love today.
The post Holy Smokes! We Have 50,000 Facebook Fans appeared first on Kidrobot Blog.